instax SQUARE SQ6
Made for your everyday, this instant SQUARE format camera turns the ordinary into the extraordinary.
Sure, the SQ6 is super stylish to look at, but what has this camera really nailed? Oodles of easy-to-use creative modes that'll bring out your most adventurous side every day.
And when it all kicks off, why not give the colour flash filters a whirl?
Selfie Mode
Hello, selfie mirror
The perfectly positioned selfie mirror on the front of the SQ6 may be small, but the wonders it delivers – wow. Combined with our special Selfie Mode, which automatically adjusts the focus, you'll never fail to capture your 'best side'.
Check yourself out in the mirror, get just the right amount of background into the crop, and snap. The result? Beautifully framed selfies you'll want to share.
Instax square film
Anything but ordinary. Don't be fooled. A camera built with the everyday in mind needn't have an 'everyday' sort of film inside.
That's why the instax SQ6 pairs your life with SQUARE film. Every shot, every moment, symmetrically captured within a neat white border. More arty, instantly beautiful and still using the same film and print tech as all our other instax products. Move over normal.
Key features
Iconic design
Automatic Exposure
Self-time
Design focused
It's showtime
We know a good thing when we see it – the SQ6 is all-out stunning. Showcasing a modern, minimal and clean design in Pearl White, Blush Gold or Graphite Grey. What's not to love?
And with a perfectly positioned selfie mirror, you're in command of capturing the most precious moments in your life.
Flash functions
Flash, bang, colour
Yes, the instax SQ6 has a built-in, automatic flash. Yes, you can turn the flash on or off to capture the desired creative effect. Yes, the SQ6 also has three flash colour filters. Hang on a minute. Flash colour filters? Three? Yes.
Choose from orange, purple or green and take photos with attention-grabbing atmospheric vibes. And yes, you've hit the jackpot.
Camera modes
Added oomph
Real life should be cherished, that's why the SQ6 is designed to handle whatever any day throws at you.
Alongside Selfie Mode and Automatic Exposure Mode, there's also Macro and Landscape Modes making memories crystal clear, and dare we say it, even better than the moment you snapped.
Creativity Expanded
Flex those creative muscles
Make every shot into your next masterpiece with the SQ6. Use the Double Exposure Mode to superimpose two images into one frame for a truly amazing mash-up photo. Or play with the Lighten and Darken Modes to adjust the exposure. How far will you push your everyday?
Self-timer
Own the everyday
Dive right in with the instax SQ6. Made for a life worth living you can own the moment behind AND in front of the lens.
Simply use a tripod in the tripod mount to steady the shot, select the Self-Timer, and leap into the frame. After ten seconds - snap - your perfect moment, captured in an instant.
✔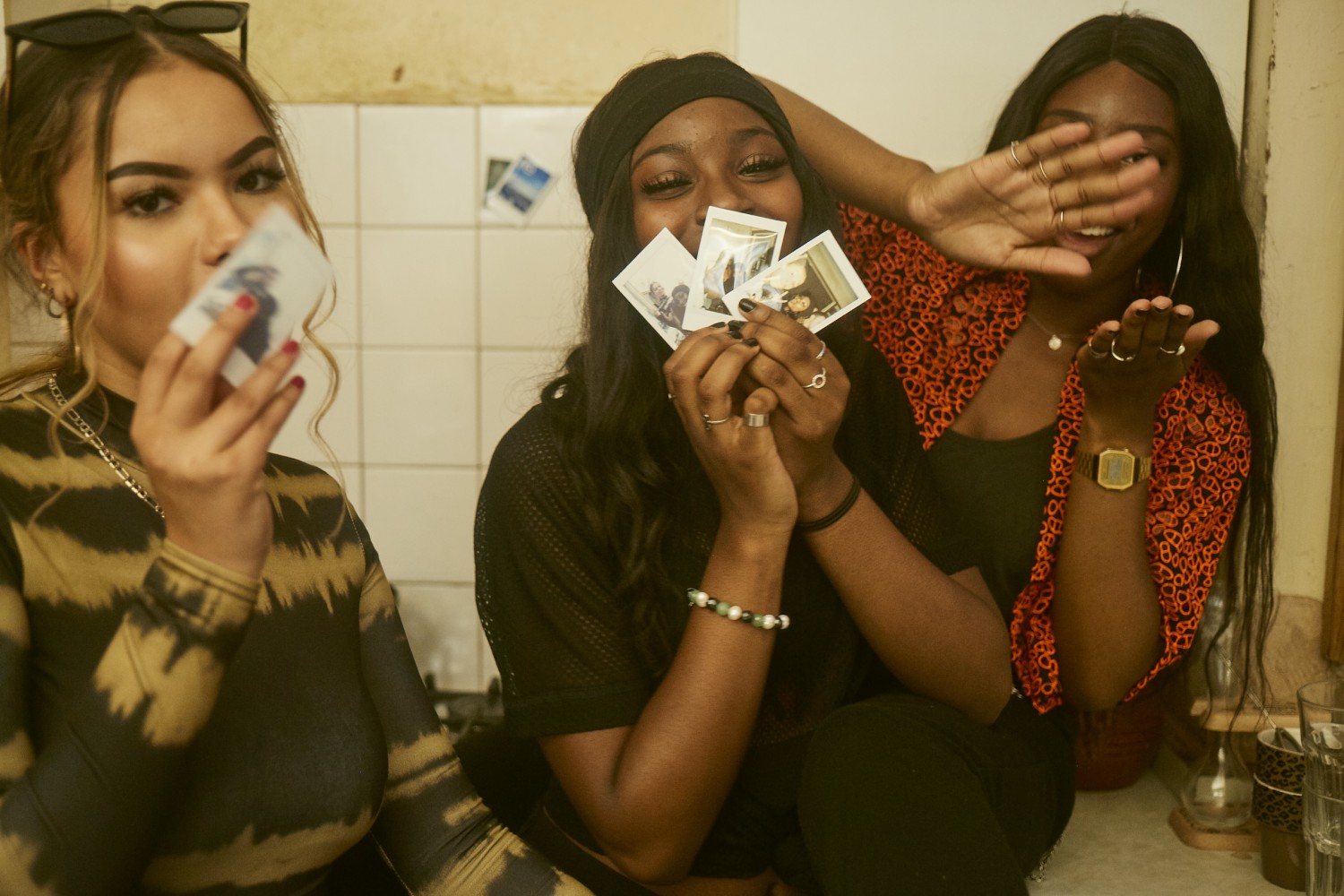 Use the right #hashtags
When you take a picture with our products, don't forget to give us a shout out!
@instaxbelgium on Instagram
@fujifilmbelgium on Facebook
#instaxbelgium #dontjusttakegive