Lovely memory holder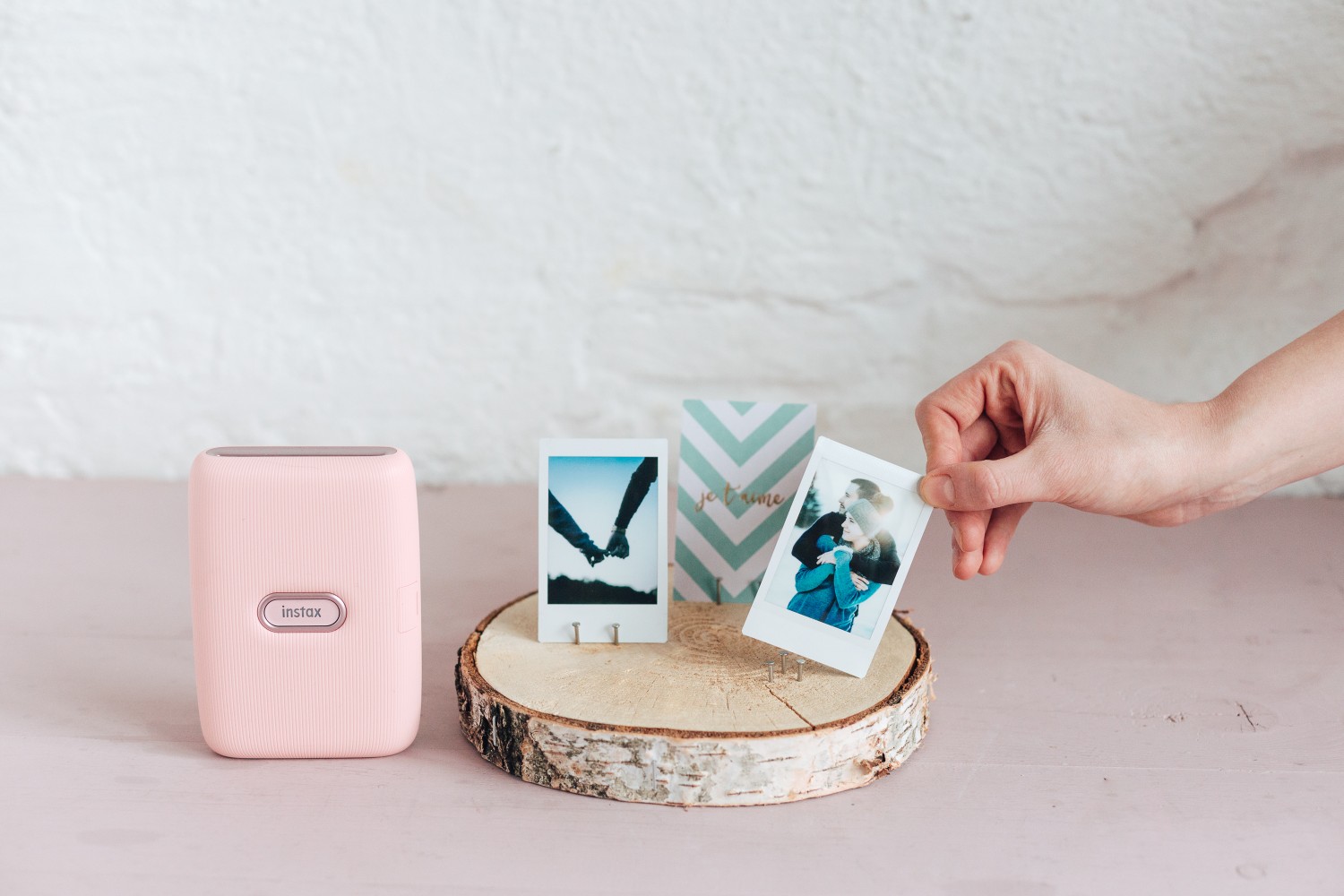 What do you need?
instax mini Link
wooden disc
nails
hammer
scrapbooking paper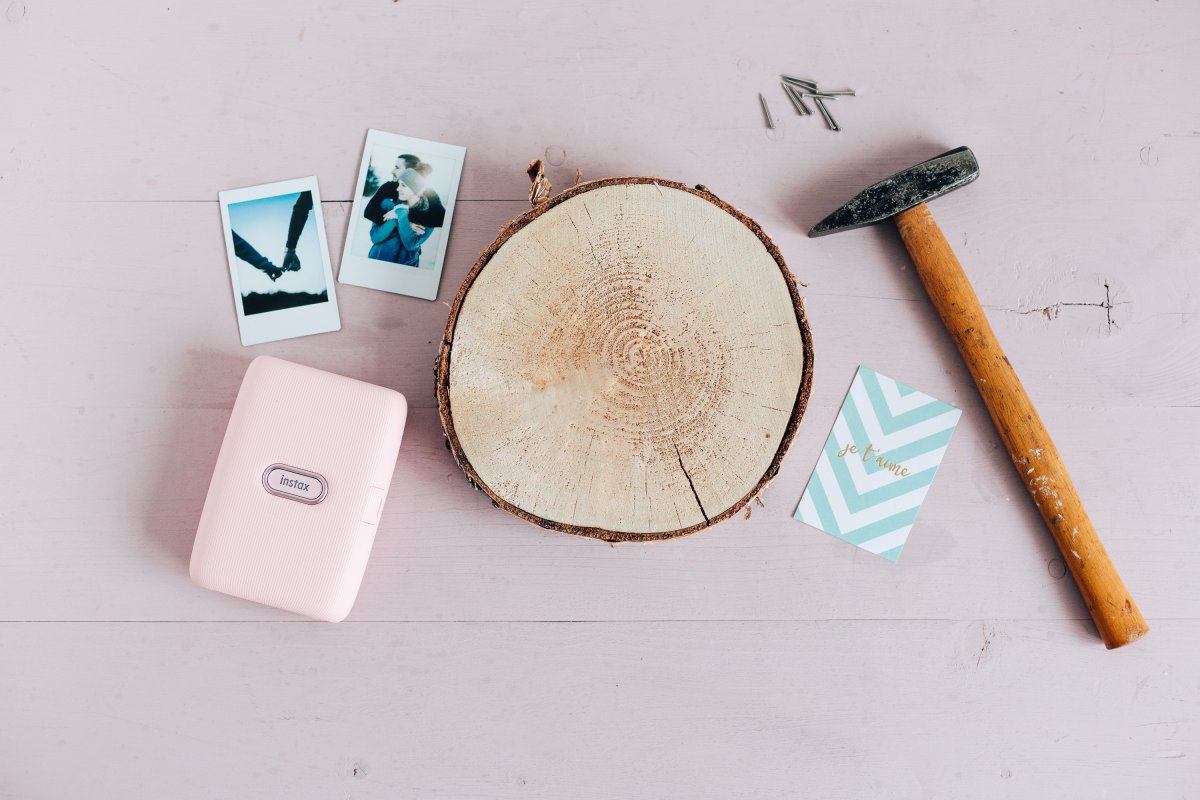 Step 1
Print your favourite smartphone photos with the help of the instax mini Link and cut some nice quotes out of scrapbooking paper.
Step 2
Hammer two nails in the wooden disc at around one and a half centimeters from each other. After that, hammer a third nail in the middle of the two other nails at a distance of around half a centimeter from these nails.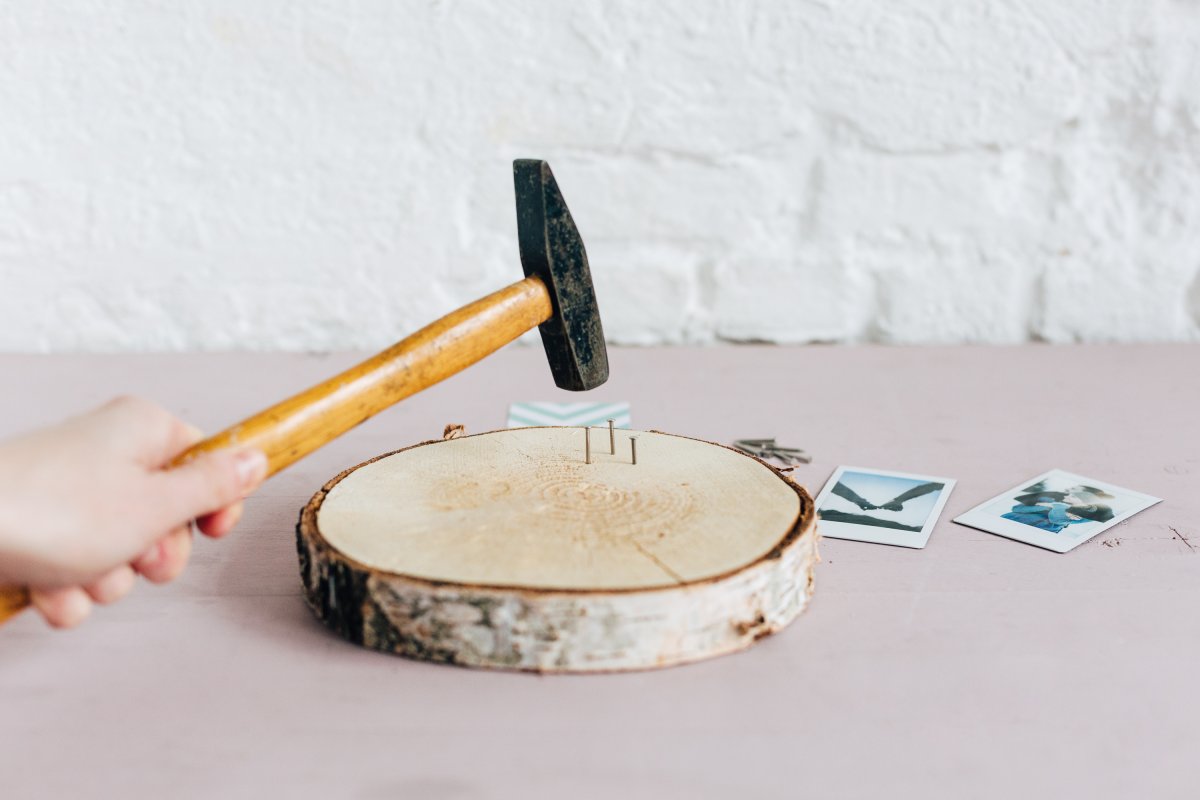 Step 3
Place your most lovable photos and quotes in between the nails and… celebrate love!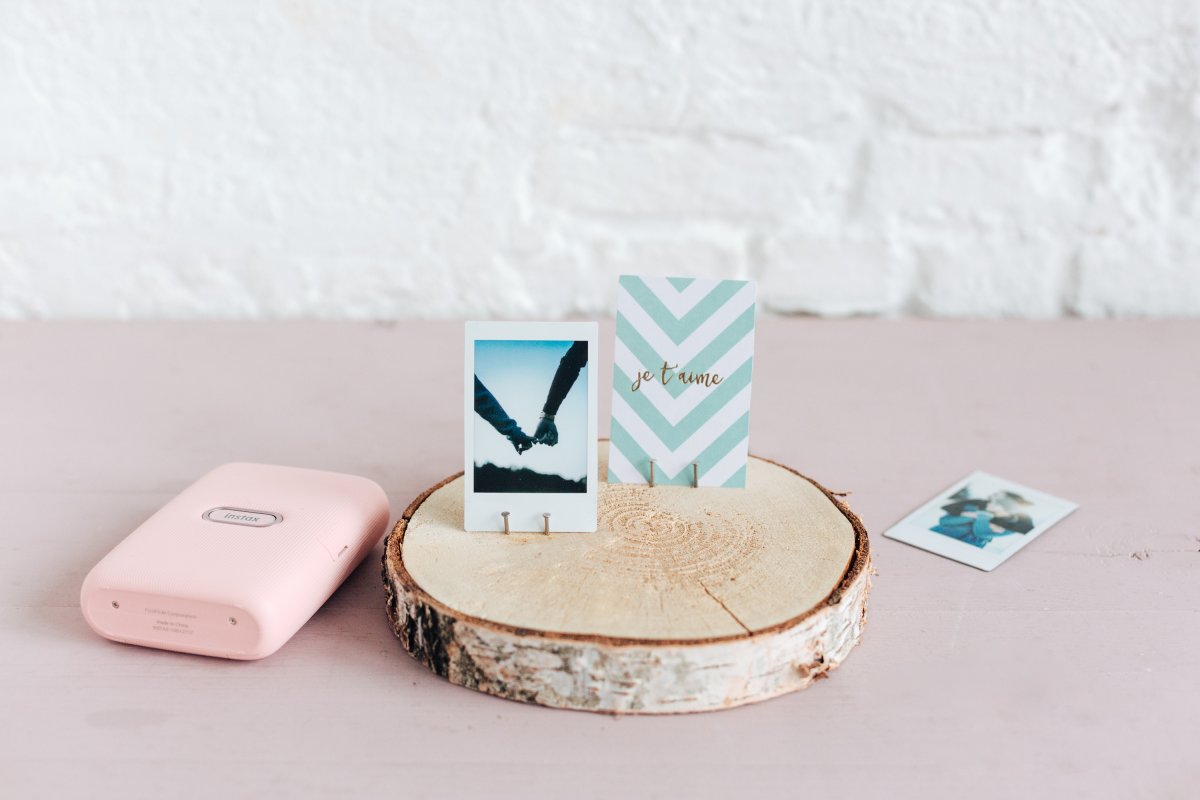 Can't get enough of it? Click here for more DIY inspo!