instax SQUARE SQ1
Designed to turn heads, the instax SQUARE SQ1 embraces simplicity via function and design, to effortlessly produce atmospheric square photos that give you more of what you want in every shot.
More fun. More friends. More potential.
With automatic exposure and an easy to snap Selfie Mode, the stylish SQ1 will open up a bigger world of possibilities. After all, the best things in life are simple. And SQUARE.
Selfie Mode
Bigger Selfies
Let your personality shine through with focused perfection, courtesy of the Selfie Mode (activated with a twist of the lens) and selfie mirror combo. Perfectly positioned by the retractable lens, the mirror makes framing your selfie hassle free, and the square frame lets you squeeze even more faces in.
Square Film
Bigger Prints
For dramatic, clean visuals, there's nothing quite like SQUARE film. Ideal for capturing more of your world in one frame, the 1:1 aspect ratio will ensure every moment is symmetrically captured. And it's all printed within a neat white border on high-quality film, it's no wonder SQUARE film is loved by all.
Automatic Exposure
The power of auto
Never miss a moment. Or compromise on quality. The SQ1's built in sensors automatically calculate the brightness of your environment and adjusts the shutter speed accordingly.
Design focused
Styled to shine
Available in Terracotta Orange, Glacier Blue or Chalk White, the SQ1 is an instant companion you'll want to flaunt. With colours to suit every style, a considered angular shape body and rounded, textured grips, this little gem is ready to shine wherever you go.
Simple operation
Seize the moment
Get your hands on the SQ1 with its quick to grasp functions. Providing you with the confidence to create maximum impact snaps with minimum fuss, you'll never miss a photo opportunity again.
Make more of your world with the SQ1
Compact and easy to use, this stylish instant camera oozes square brilliance. So you can capture more fun, more friends and more potential in every shot.
✔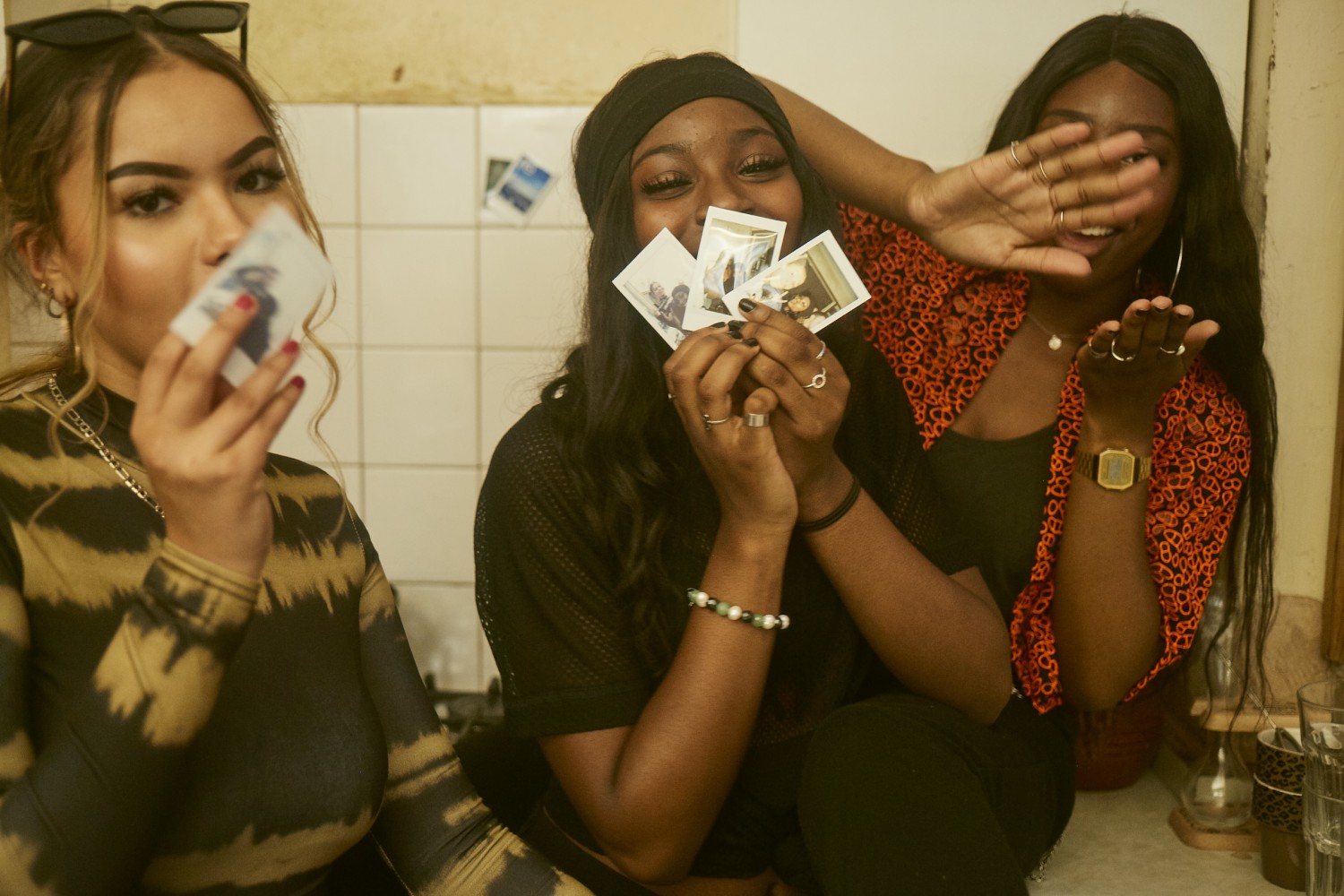 Use the right #hashtags
When you take a picture with our products, don't forget to give us a shout out!
@instaxbelgium on Instagram
@fujifilmbelgium on Facebook
#instaxbelgium #dontjusttakegive