instax mini LiPlay
The instax mini LiPlay may be the smallest instax ever but this all-new 2-in-1 hybrid instant camera is no pussycat. When it comes to having fun, the instax mini LiPlay throws an almighty punch.
First, there's a whole lot to love. For starters this isn't just an instant camera. It's also a smart little printer, so you can print straight from your Smartphone instantly too.
Then there's the LCD screen, the sound recording setting, the ability to control the camera directly from your Smartphone via the app, and finally some eye-catching frames and filters.
Isn't it time to unleash your playful side and make some noise?
Select & print
ONE SHOT, TWO SHOTS, THREE
Pout. Smile. Over the shoulder. Whatever your pose, vamp up a storm and capture the moment with instax mini LiPlay.
This top-notch combo of digital LCD screen and selfie mirror means you'll only ever capture your best side. Once you've finished snapping, select the best one, two or even three shots to print at an impressive 318 DPI before sharing.
FYI, you can also use the instax mini LiPlay as your Smartphone's personal printer. Awesome, right?
design focused
BUM BAGS AT THE READY
The stylish 2-in-1 instax mini LiPlay is the smallest and lightest instax model ever – perfect for the tiniest of bags (or even pockets). Yet we've still managed to include new in-camera charging and space for your Micro SD card. So you're always ready to go.
Available in Elegant Black, Blush Gold, Dark Grey and Stone White the intax mini LiPlay really is a bit of a stunner, don't you think?
Creativity
CHANGE UP YOUR LOOK
Wings, anyone? How about a crown or even a moustache? Perhaps the odd speech bubble or maybe even a photo within a photo?
With 30 smart and quirky frames and filters to pick from, plus a flash you can turn on or off, you really can play with your snaps until your heart's content. All before hitting print.
SOUND
NOW WE'RE TALKING
Let's hear it for the instax mini LiPlay. When the new 'record and covert to QR' mode is selected, a short sound clip is recorded with every shot.
This sound clip is then printed onto your picture as a QR code, ready for your Smartphone to read and transport you right back to that awesome moment. Sounds great, right?
Remote control
ALL TOGETHER NOW
Not one to shy away from a photo op, instax mini LiPlay lets you get into the shot every time. Working with your Smartphone, you can control this clever little instax camera remotely via Bluetooth.
Simply set up, get into the shot and watch the magic all come together.
Shortcuts
GET TO THE POINT, FAST
There's nothing wrong with a bit of favouritism. That's why the instax mini LiPlay has three shortcut buttons located handily on the side of the camera. Pick your favourite design frames, program them in and they're ready when you are.
After all, this is a 2-in-1 instant camera so you should be able to print your memories, with your favourite design, fast.
✔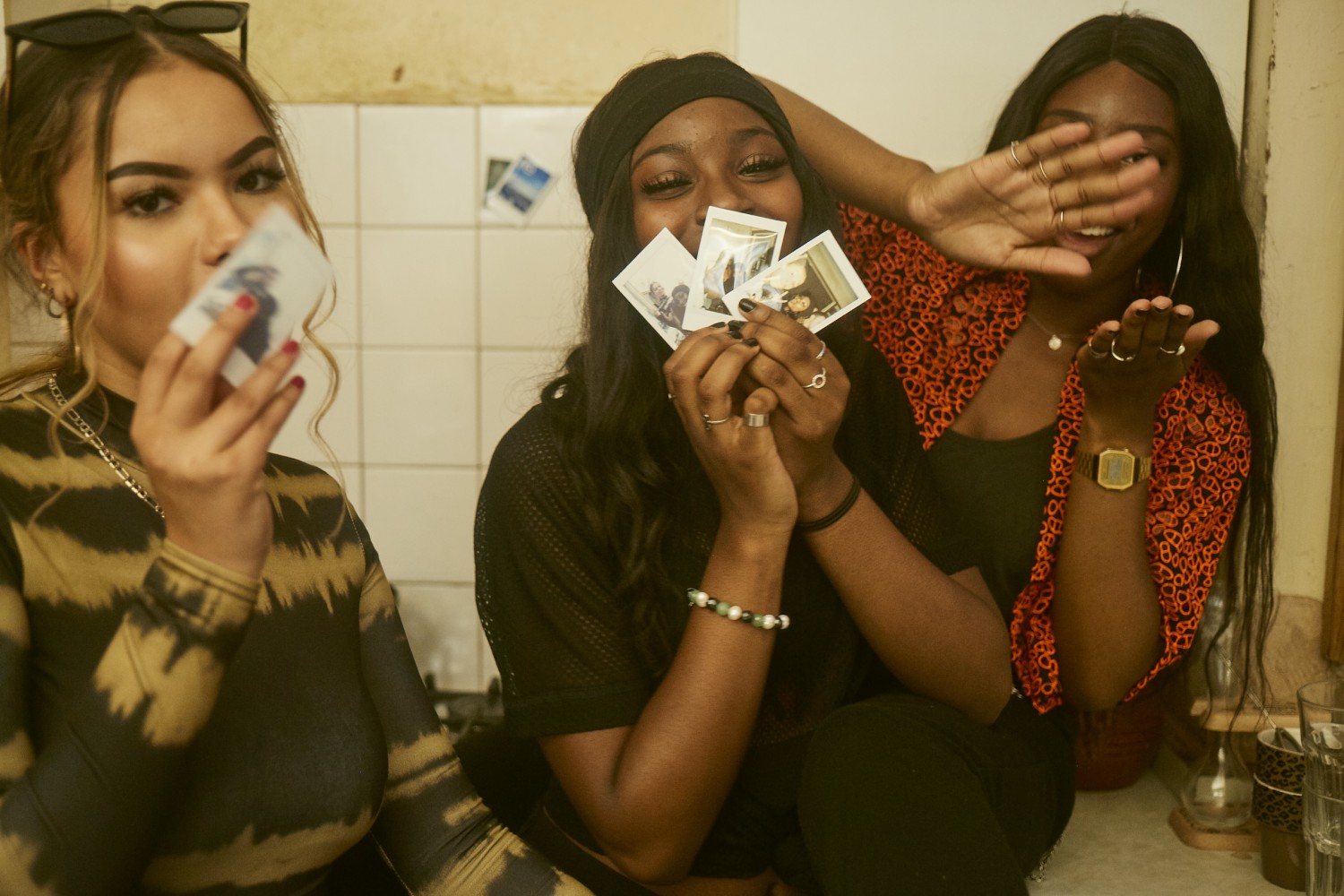 Use the right #hashtags
When you take a picture with our products, don't forget to give us a shout out!
@instaxbelgium on Instagram
@fujifilmbelgium on Facebook
#instaxbelgium #dontjusttakegive