17/08/2020
instax mini LiPlay app and firmware update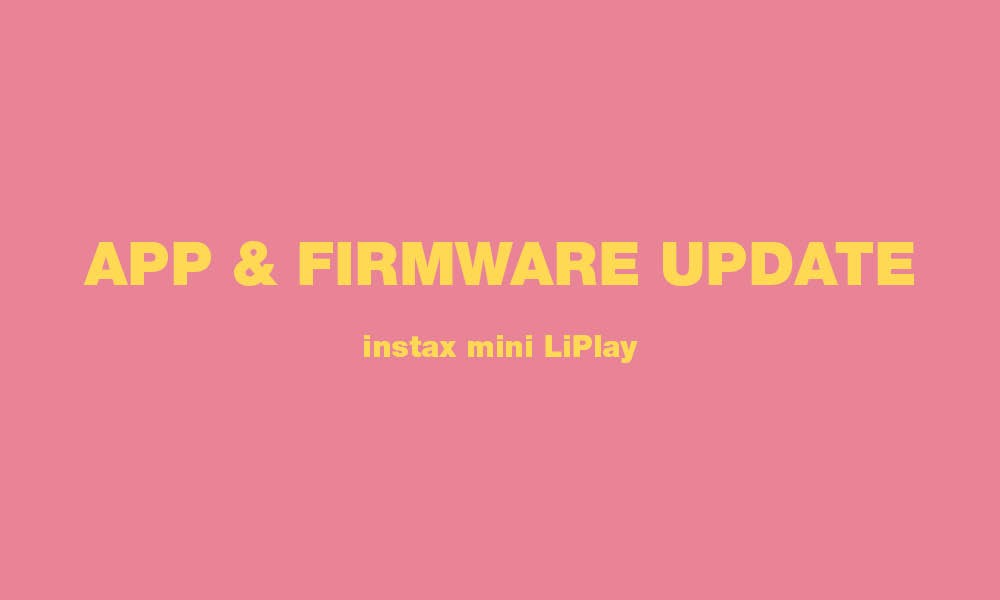 App update
Image processing in the direct print function
At your request, we have added the image editing option to the direct print function. This way, you can rescale your photo to your heart's content, make basic corrections or add filters before you print it.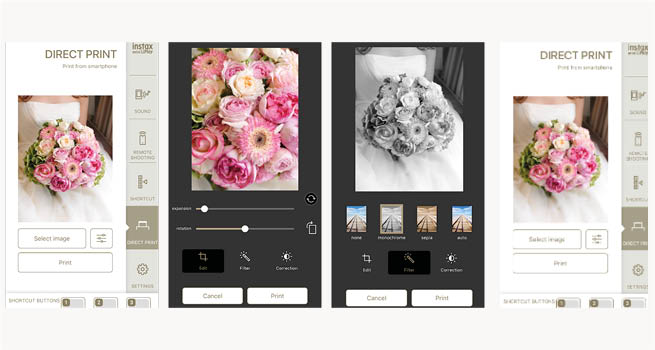 Easier sound mode
The sound recording time when taking pictures has been changed from 5 seconds before and after shooting to 10 seconds after shooting. Moreover, the way this is done has changed. From now on, you can do it simply by pressing the sound button once. And finally, the screen in the app will switch to the print screen after you have made your sound recording.
* but if desired, users can still go back to the previous way of working via the settings!
New instax frames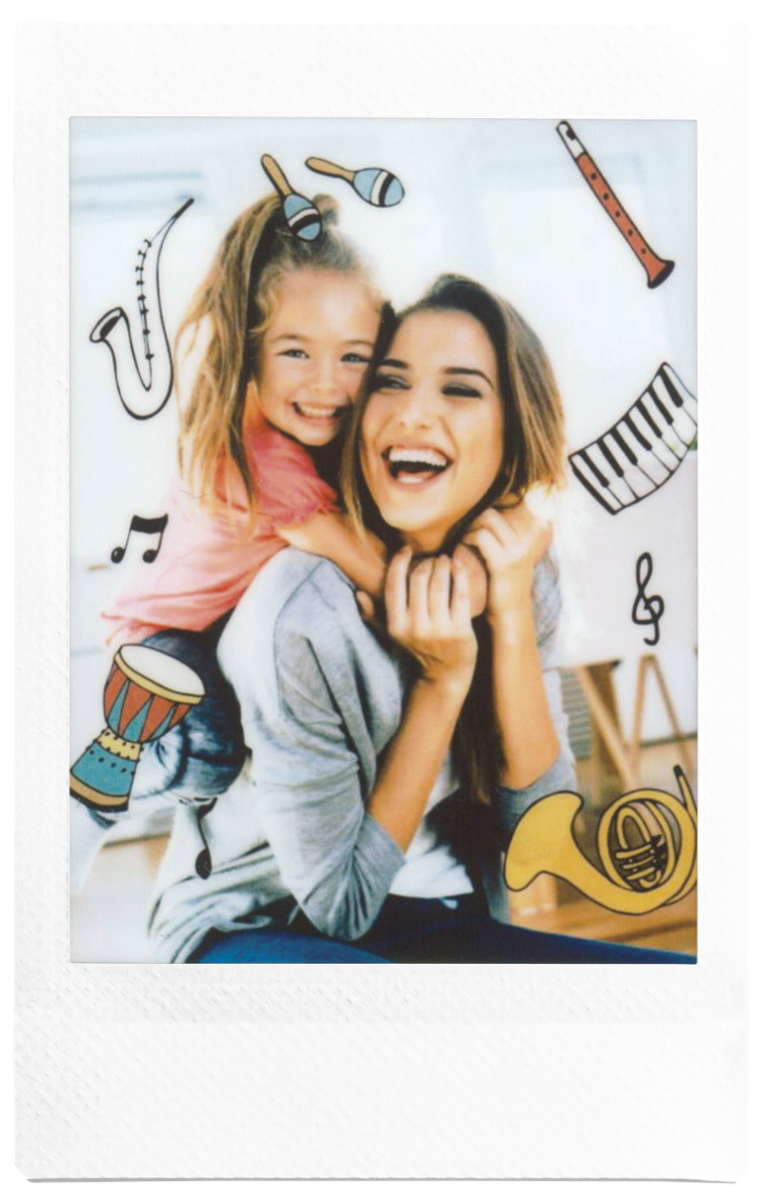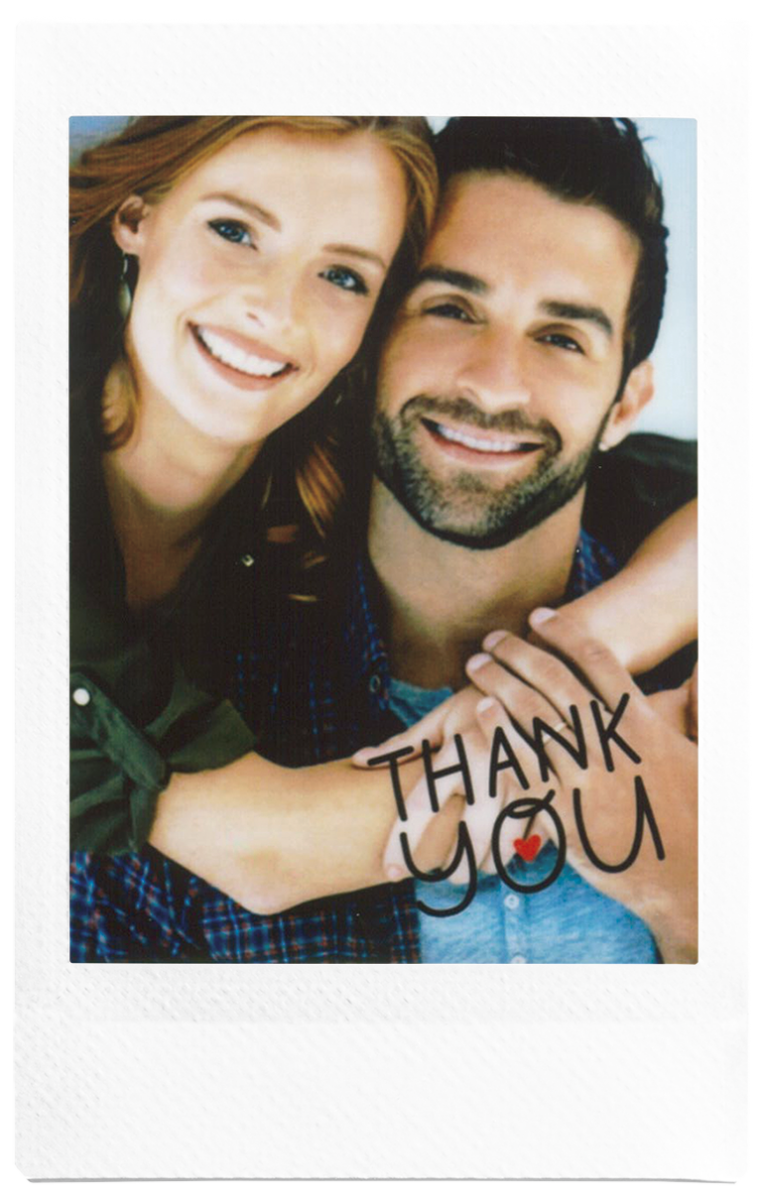 Dialogue box
From now on, we will notify you of the most important updates via the app here too! That way, you won't miss out on any new features!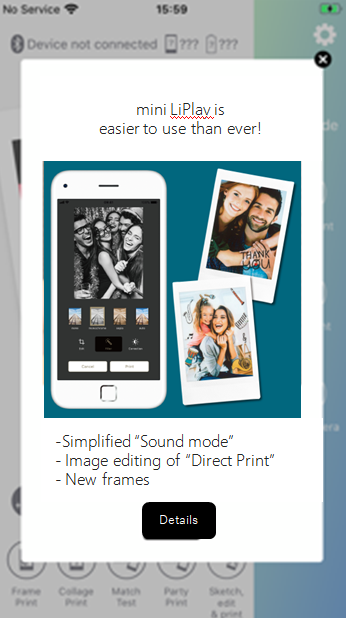 Firmware update
Would you like to use that simpler sound mode? Then a firmware update is needed!
How does it work?
Download the latest firmware via the link below, put it on a micro-SD card and put this card into your instax mini LiPlay (it must be sufficiently charged!). Turn on your device and then select "version update" in the menu.
When the firmware is upgraded, the internal memory might be erased! So be sure to make a backup of that data before you start!
Download the latest firmware here!
* How to make a data backup?
1) Insert a microSD card into your LiPlay camera
2) Select and go through the following steps in the camera playback menu
[COPY] → [INTERNAL MEMORY → CARD]
** how to restore the backup?
1) Insert a microSD card with the data into your LiPlay camera
2) Select and go through the following steps in the camera playback menu
[COPY] → [CARD → INTERNAL MEMORY]