Washi tape with Elfi
Washi tape is awesome and the coolest thing about it... you can create it yourself. Choose your favourite colours and let's go!
What do you need?
a white sheet of backing paper
markers
varnish glue (with or without glitters)
double-sided self-adhesive tape
optional: glitters, confetti,... to make it more personal
STEP 1
Stich some strips of double-sided tape on a sheet of backing paper. Turn around the sheet of backing paper and paint the strips in your favourite colours. Create as you please! I chose pastel colours and to create a nice print. To a couple of strips, I added confetti and some (holographic) glitters.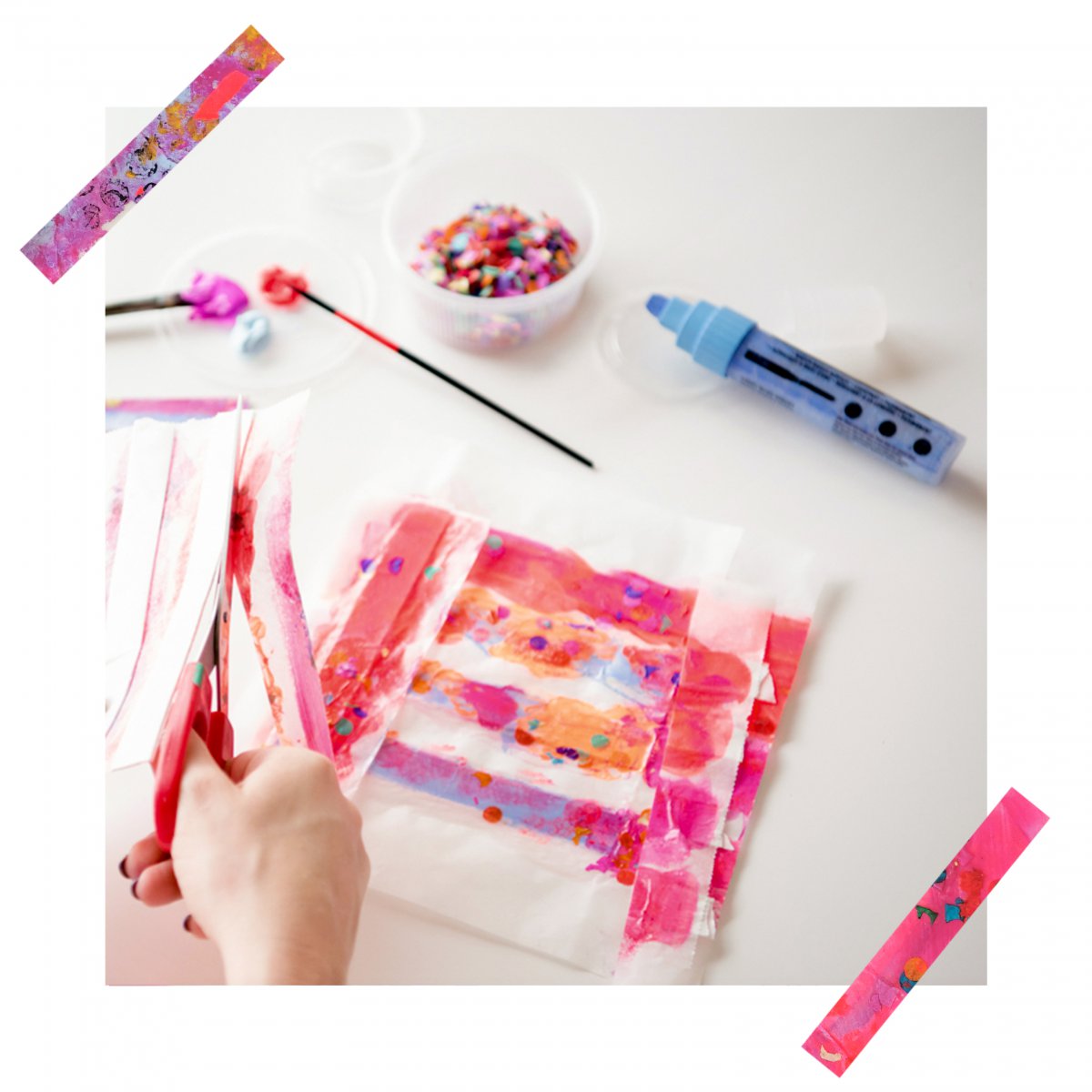 STEP 2
To finish, add a layer of transparent varnish glue to create some extra shine.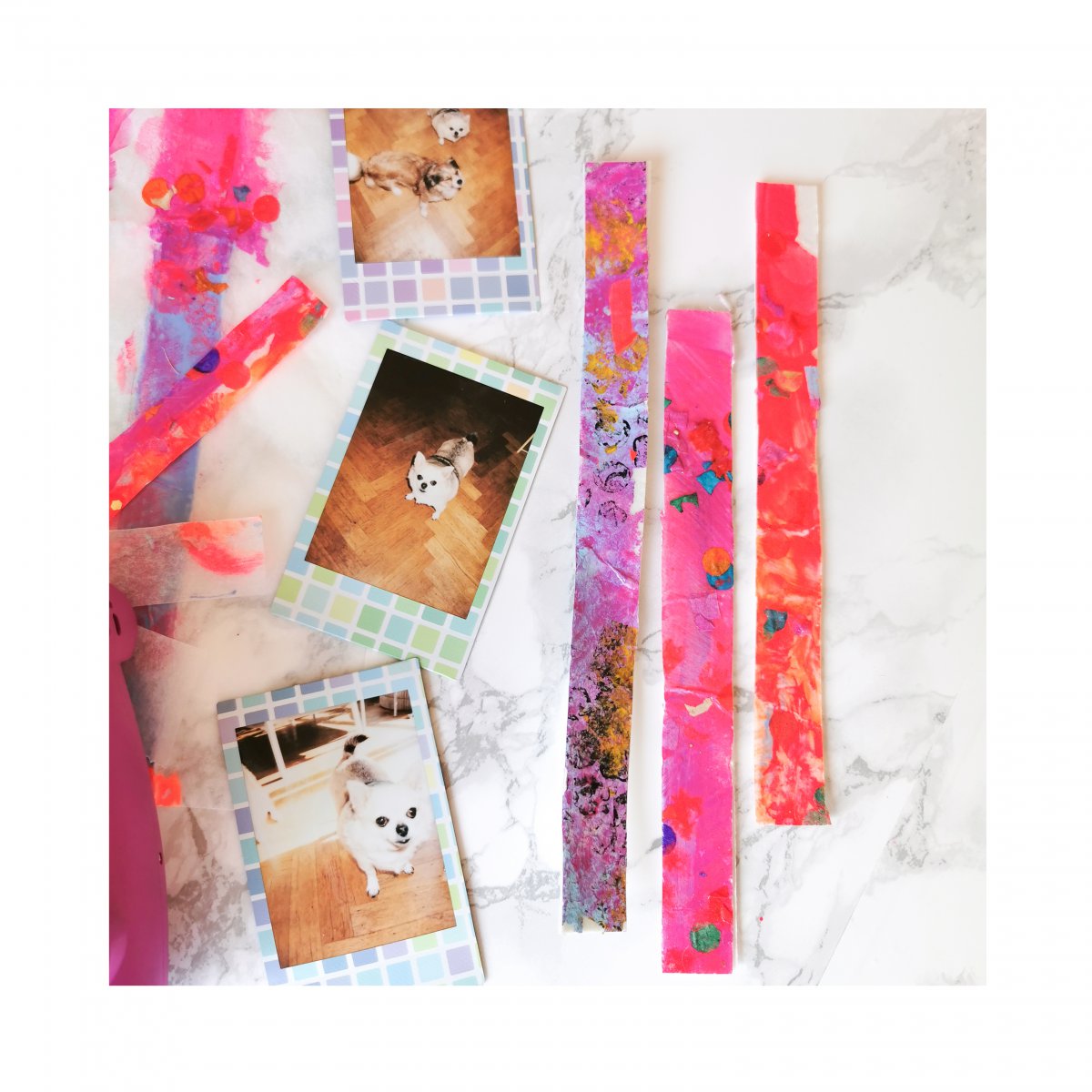 STEP 3
Collect colourful cards and inspiring quotes that will make you smile all the time.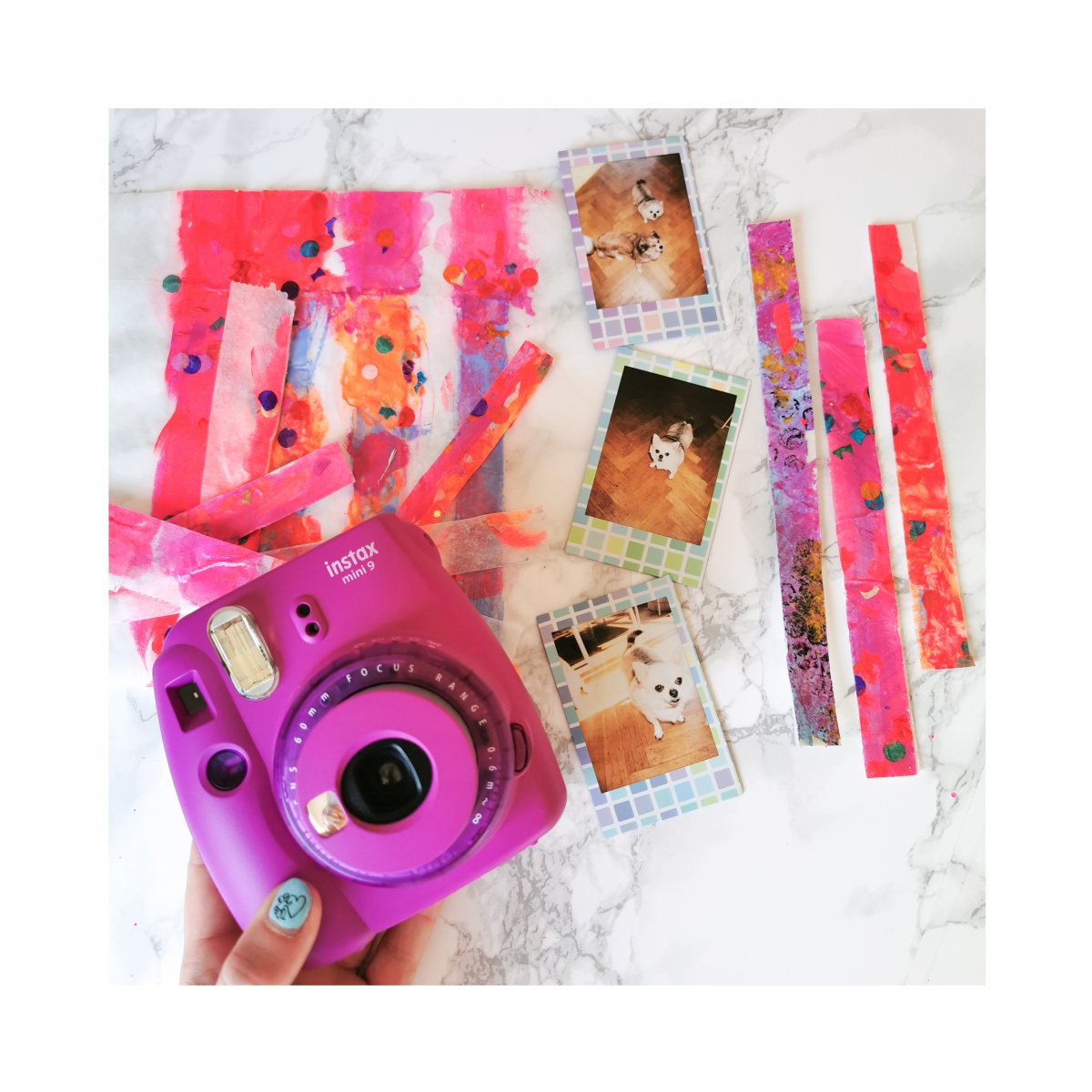 Elfi:
"If you don't have varnish at home, just use your transparent nail polish! Works like a charm too!"
"To me, being creative is a way to look at things differently. What I like most is to add glitters and colour to my world and instax photos."
Can't get enough of it? Click here for more DIY inspo!