Kids favours: fun crayons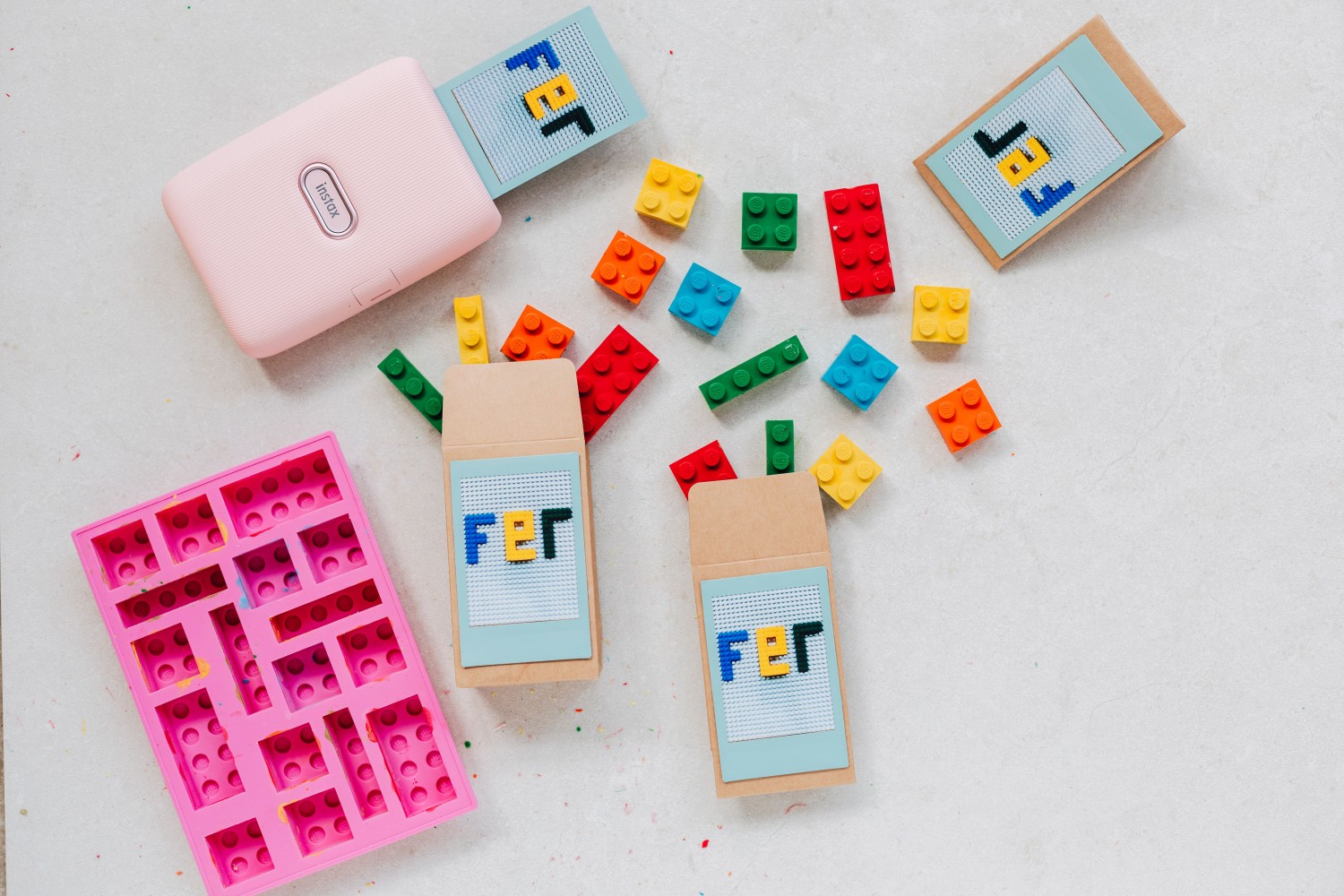 What do you need?
4 thick wax crayons in 5 chosen colours (blue, orange, yellow, red, green)
1 silicone ice cube tray with fun shapes (like this Lego one)
small paper gift bags
knife
glue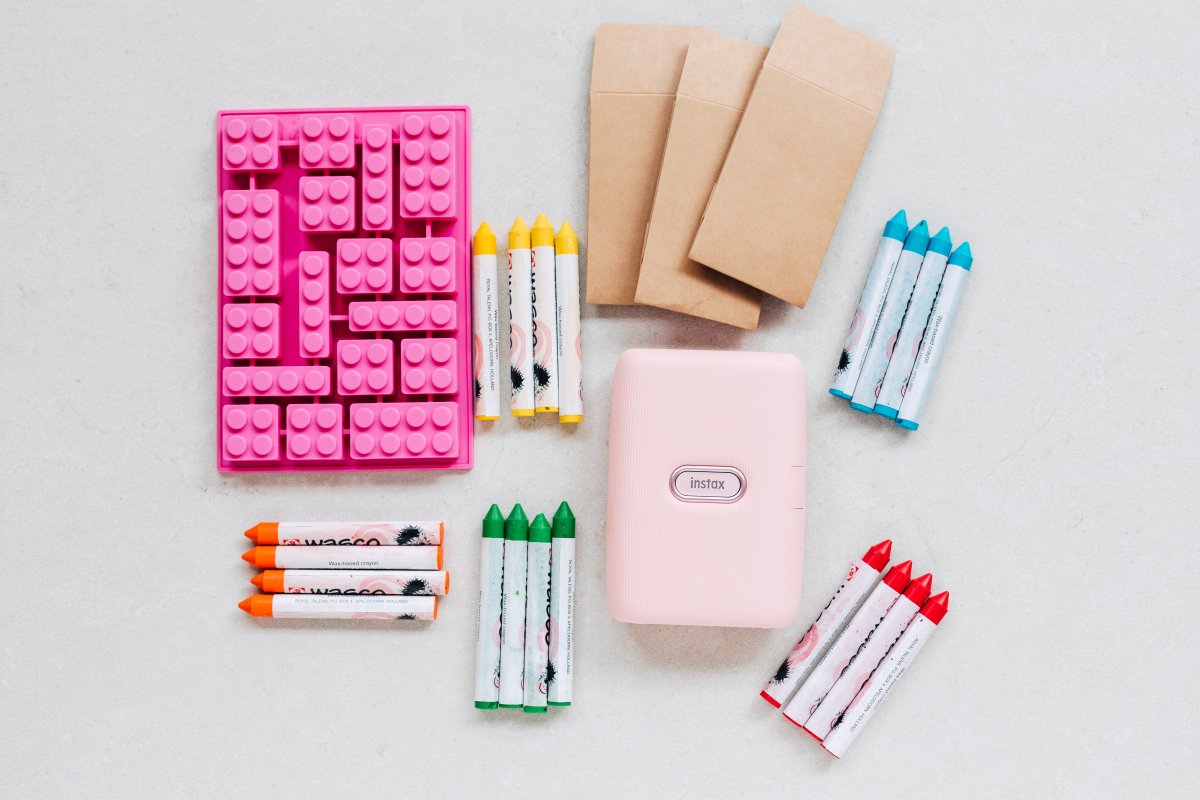 Step 1
Take the papers off the crayons.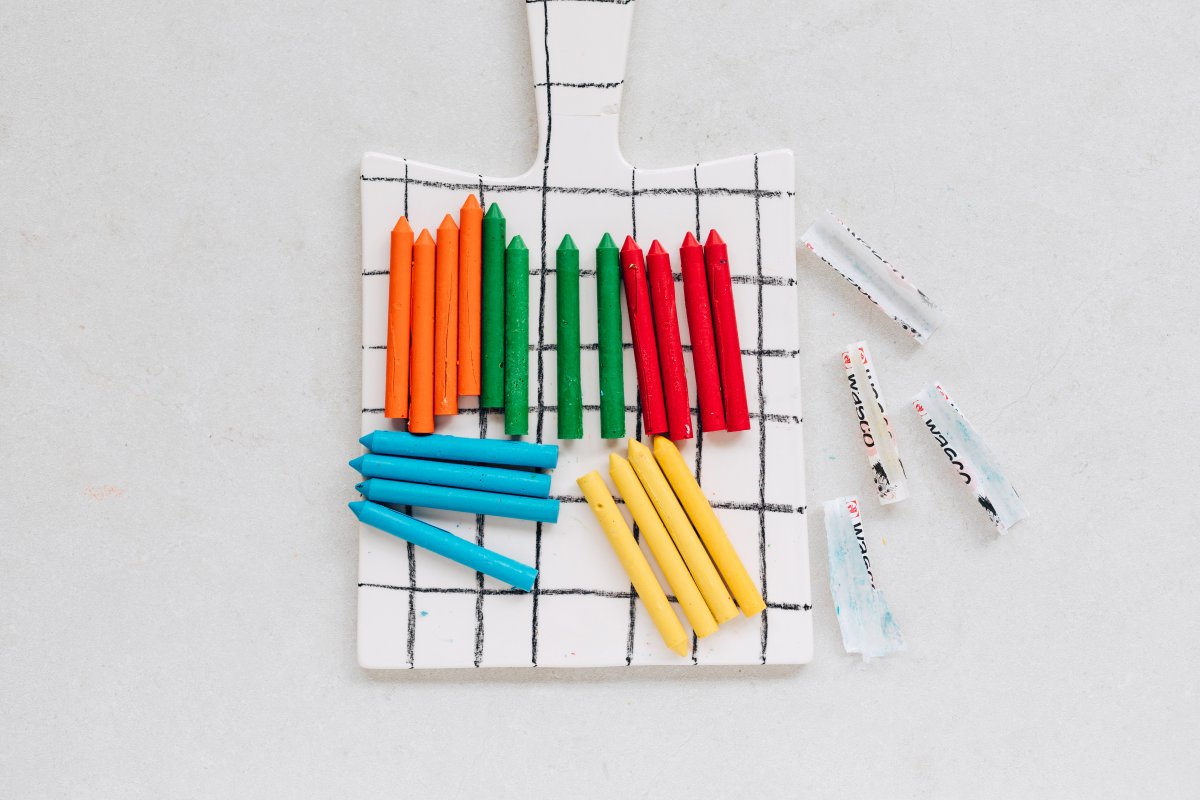 Step 2
Chop the crayons in small pieces.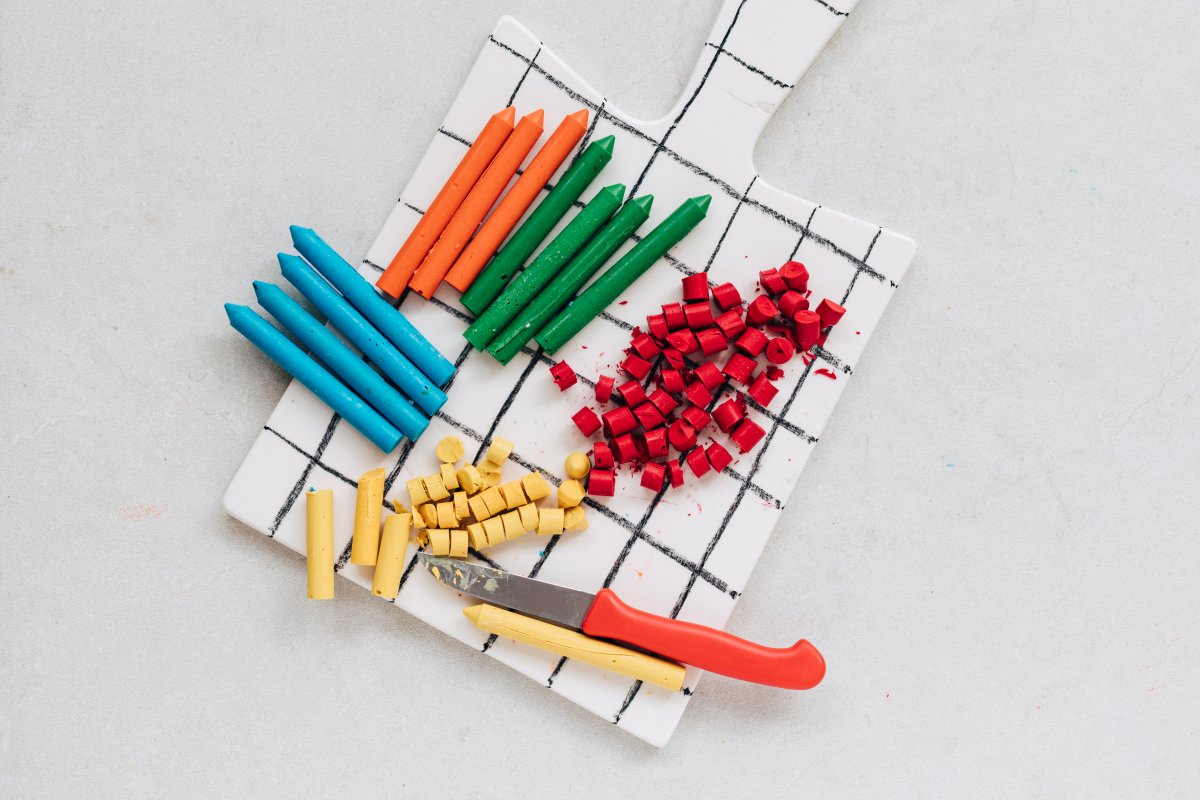 Step 3
Place the pieces in the silicone ice cube tray (one colour in each hole), you can overfill them a bit as they will melt and decrease in volume.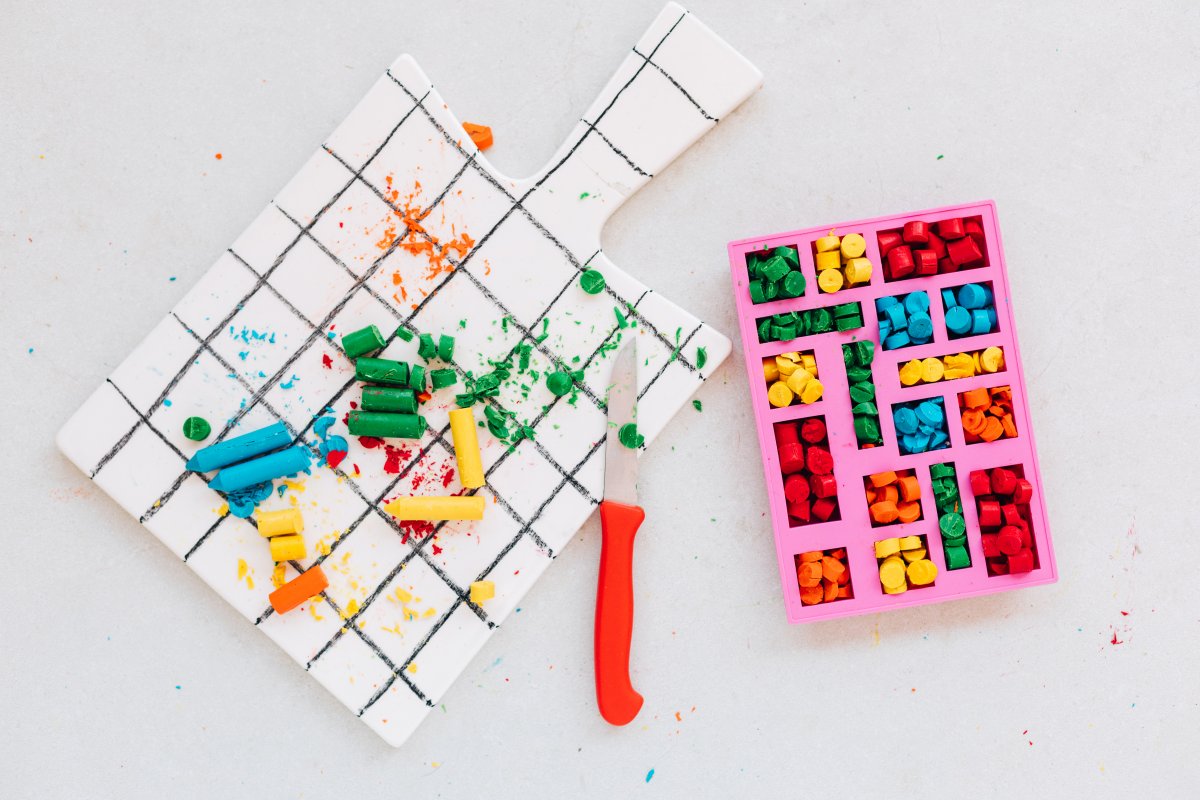 Step 4
Place the silicone tray in an oven preheated to 120°C. Leave for 12-15 minutes until the crayons melt.
Step 5
Let the crayons harden completely and take them out of the forms.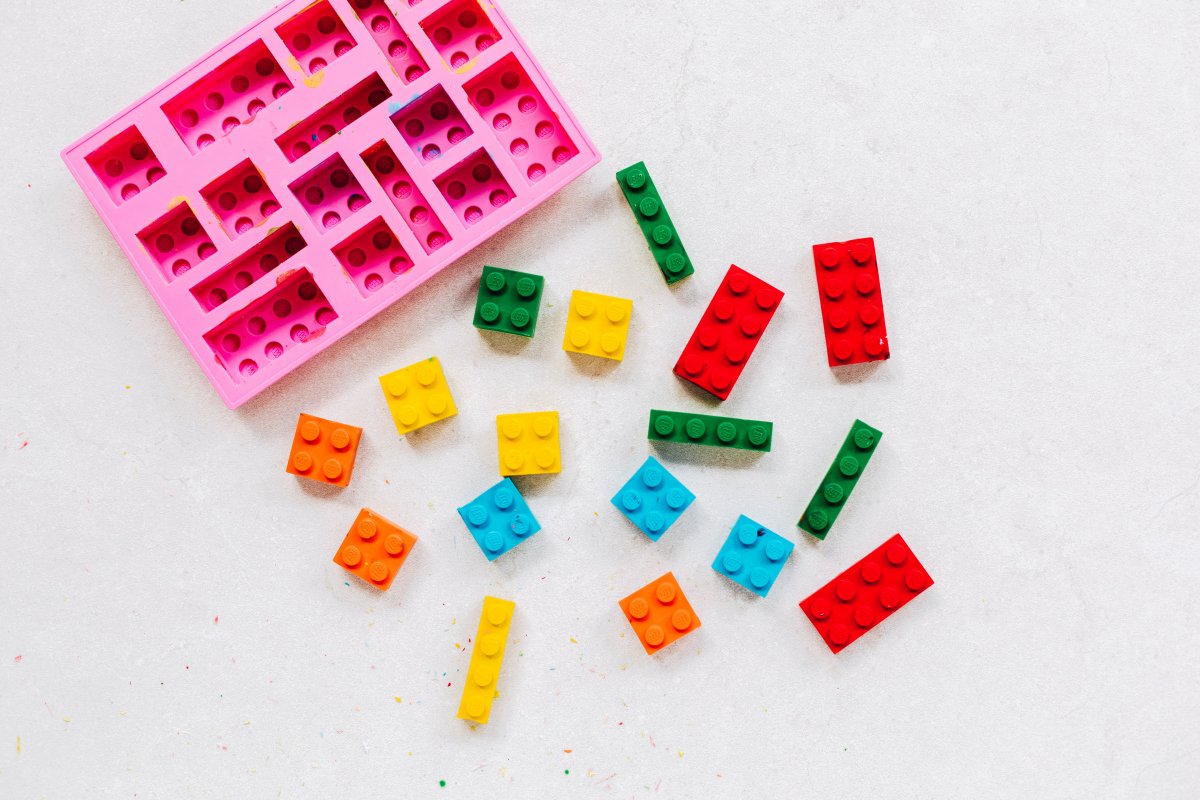 Step 6
Print photos that you want to use on the bags with the instax mini Link printer.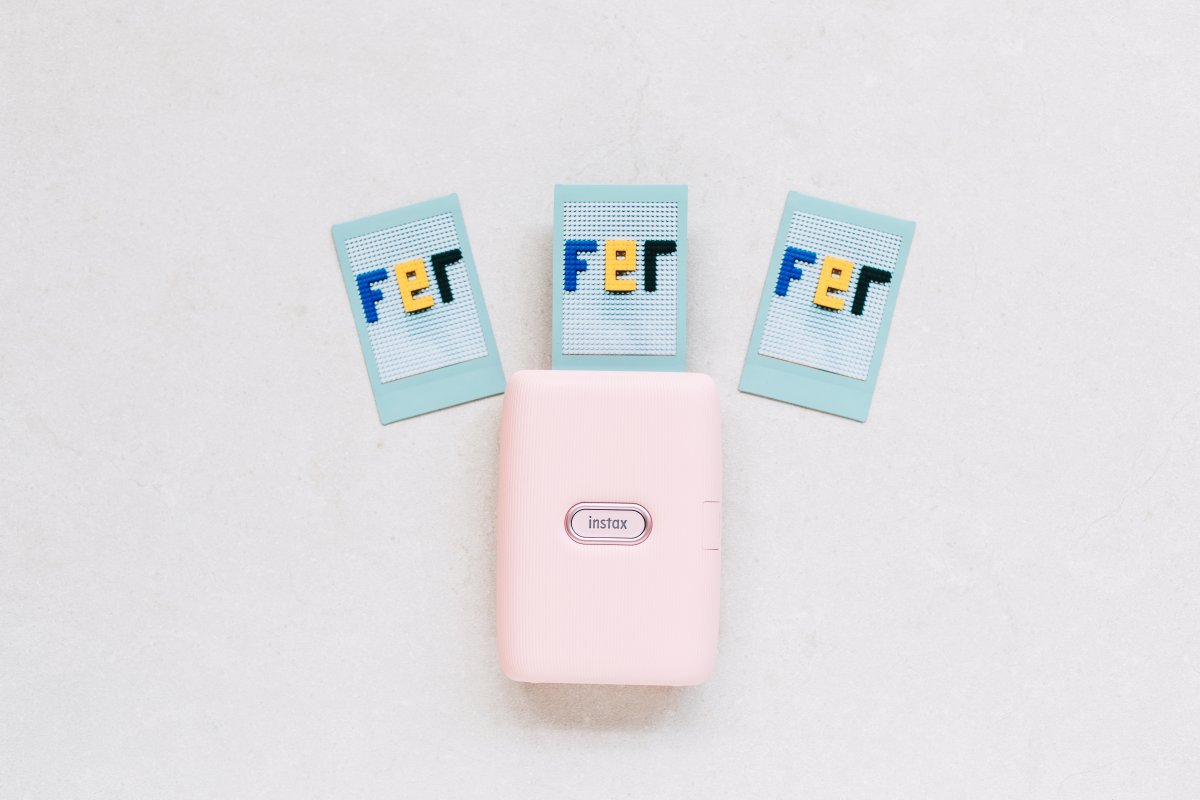 Step 7
Glue the instant photos onto the bags.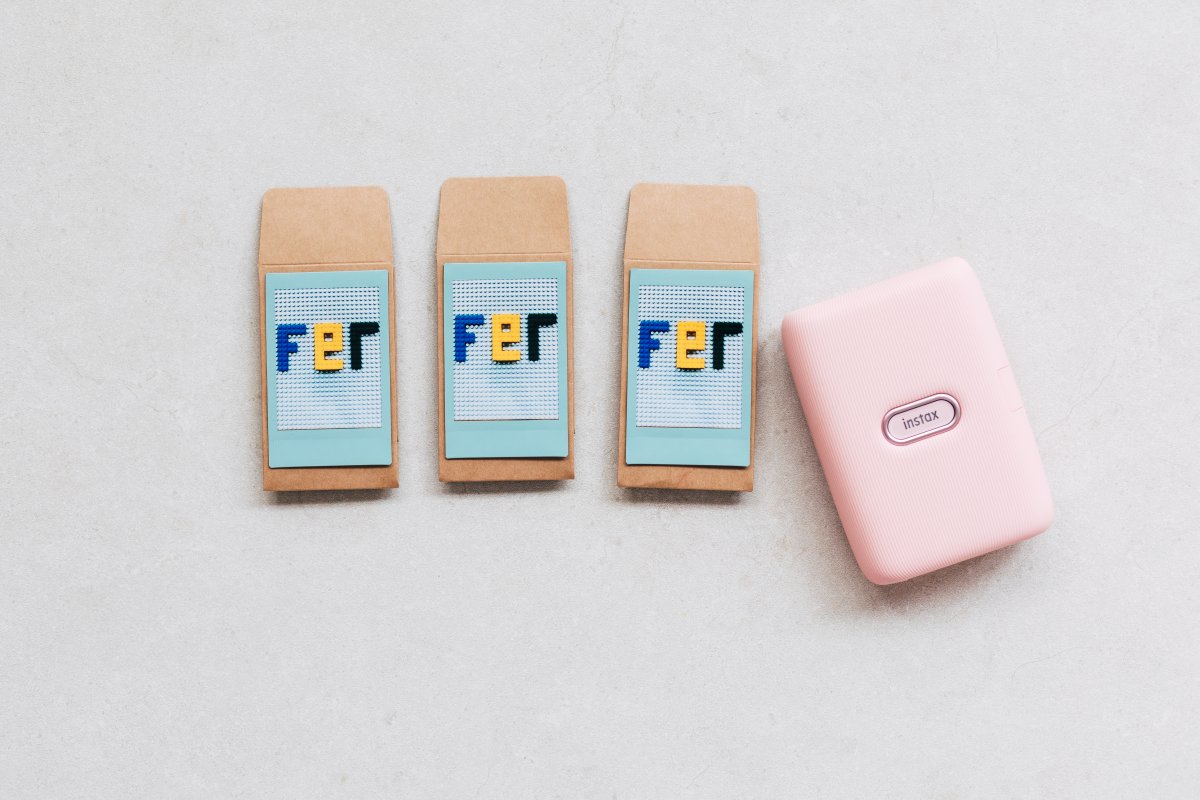 Step 8
Put a crayon in each colour into a bag.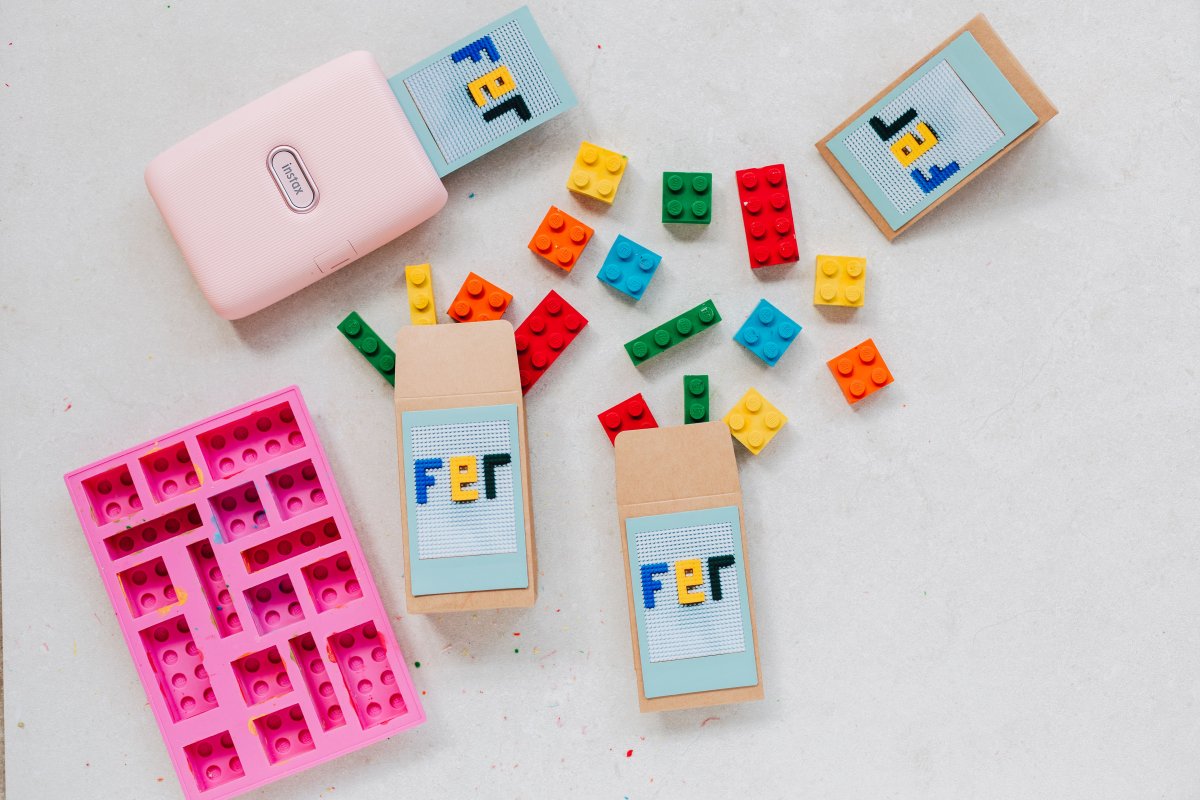 DIY made by Marta Majewska.