Chocolate packaging with mini Link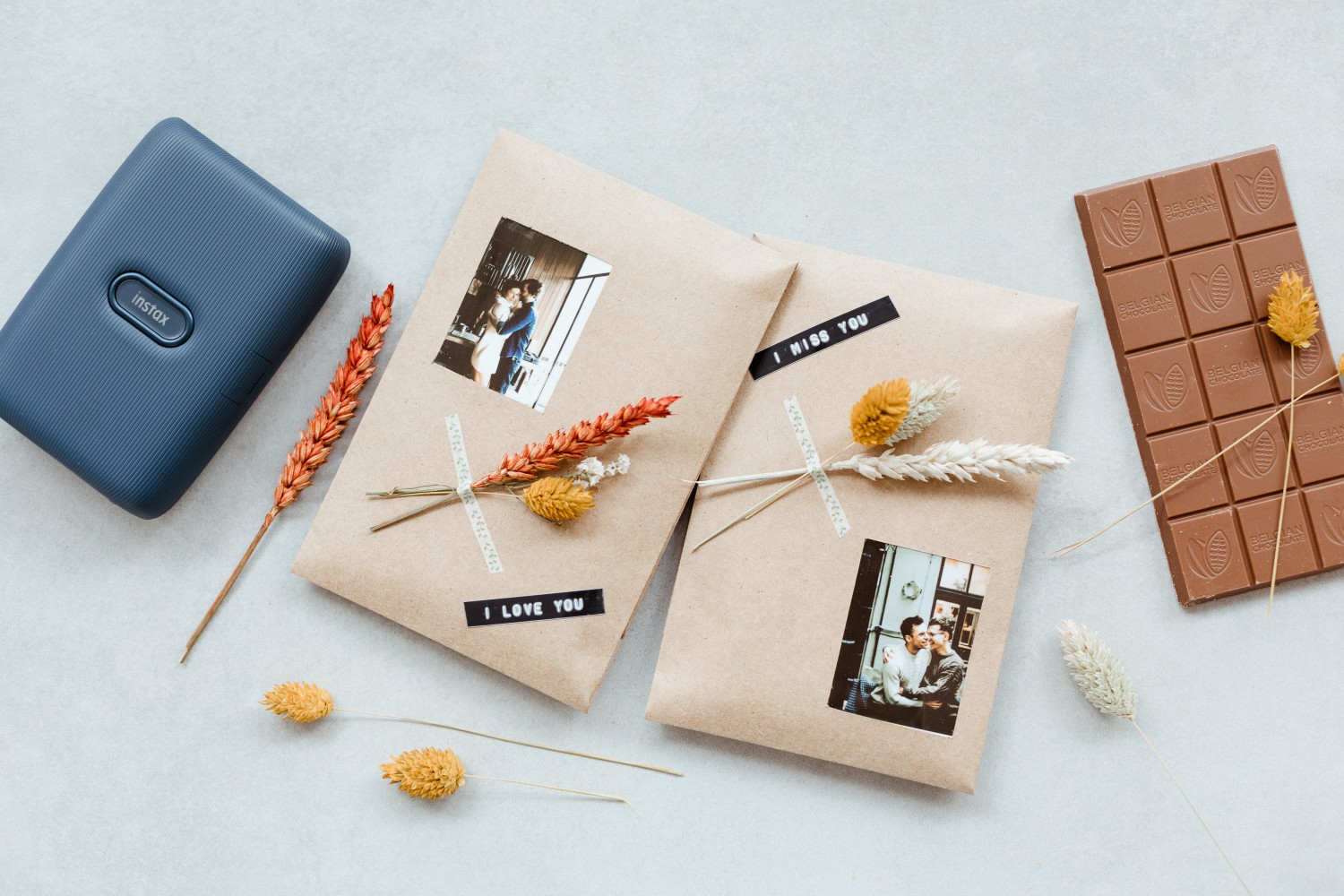 What do you need?
instax mini Link
2 paper gift bags 12 cm x 18 cm
dried flowers
thin washi tapelabels or stickers with message (you can also use stamps to put your own message on the bag)
ruler
pencil
blade cutter
glue
2 bars of chocolate (make sure your chocolate is not bigger than the paper bag)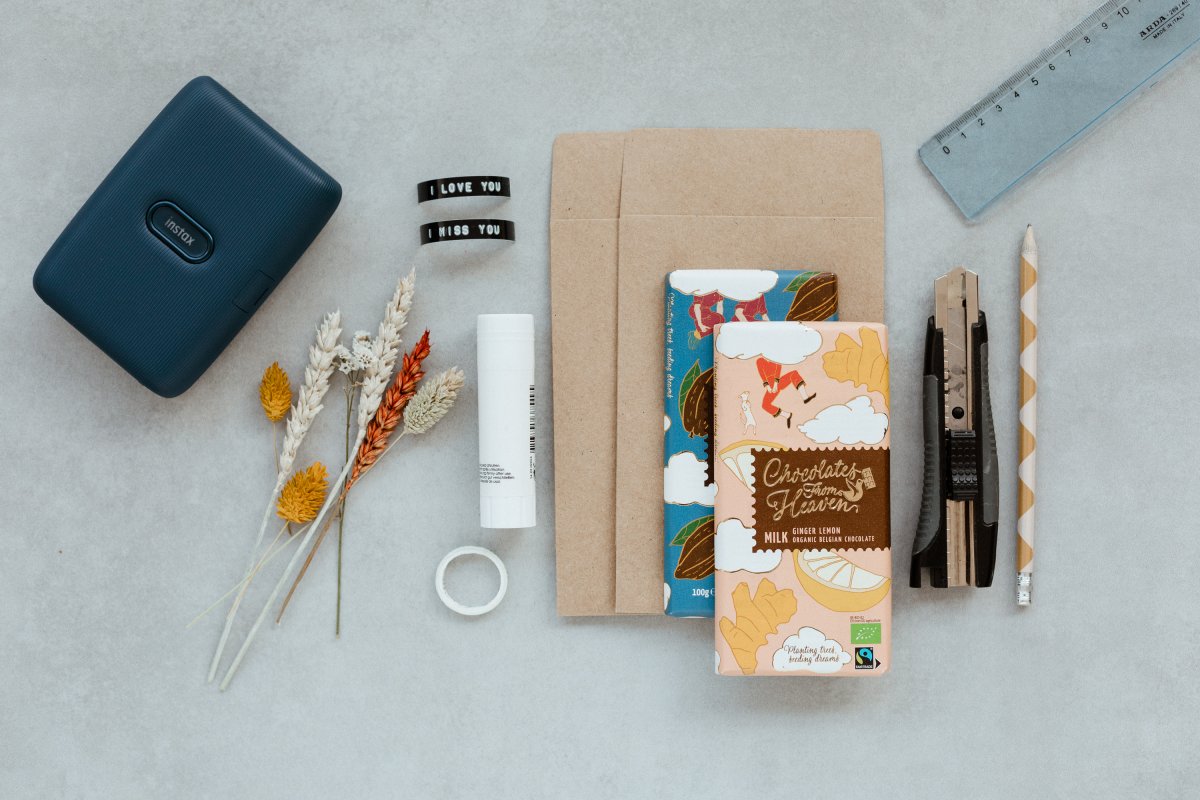 Step 1
Print a lovely photo with your instax mini Link.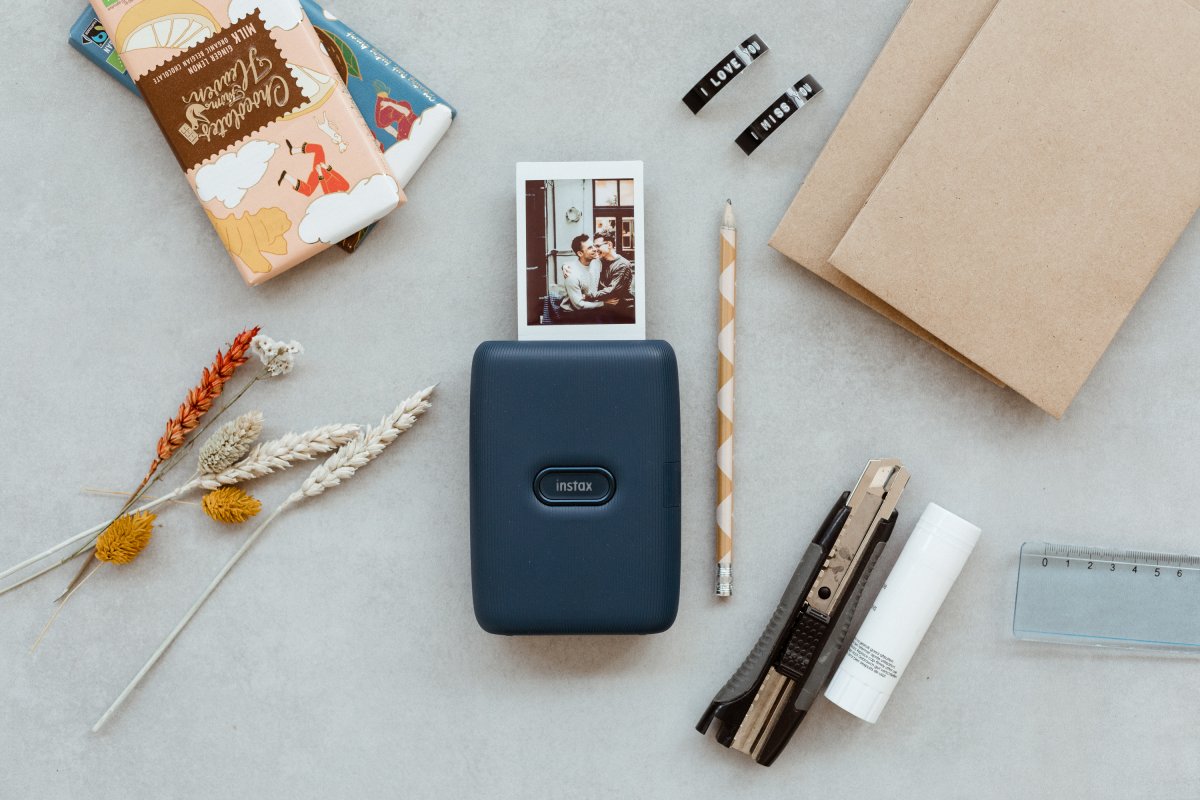 Step 2
Draw a rectangle of 4,5 cm x 6 cm in the bottom or top corner of the paper bag using a ruler and a pencil.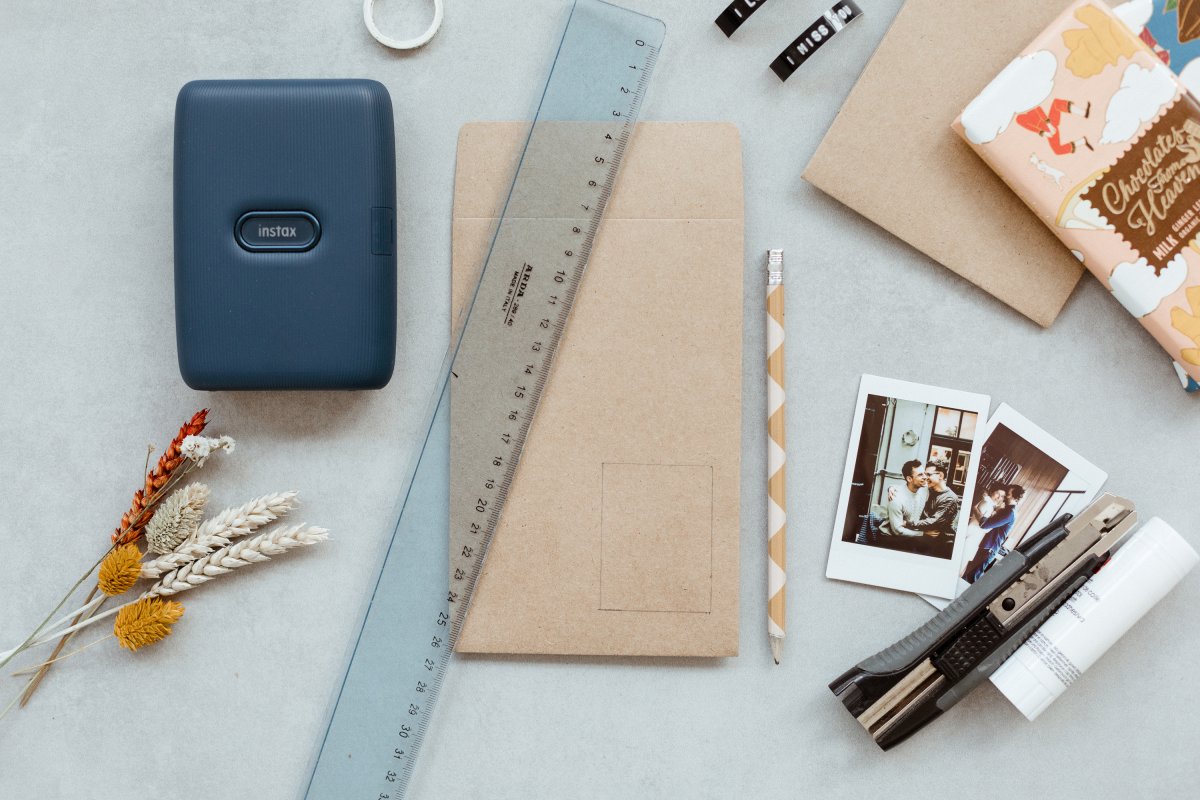 Step 3
Use a blade cutter and a ruler to cut the rectangle out (place a piece of cardboard inside so you don't cut the back of the bag).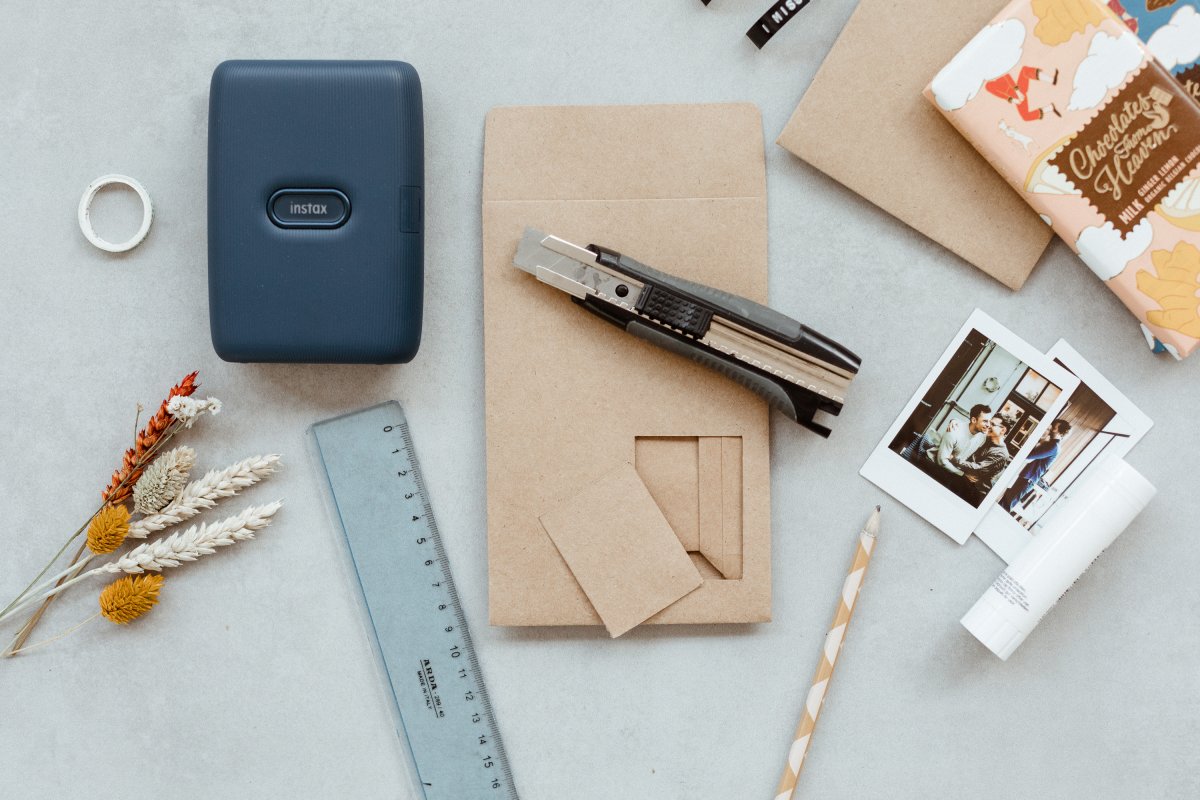 Step 4
Put glue on the white parts of the instax photos and glue them from the inside so that the photo is in the 'window'.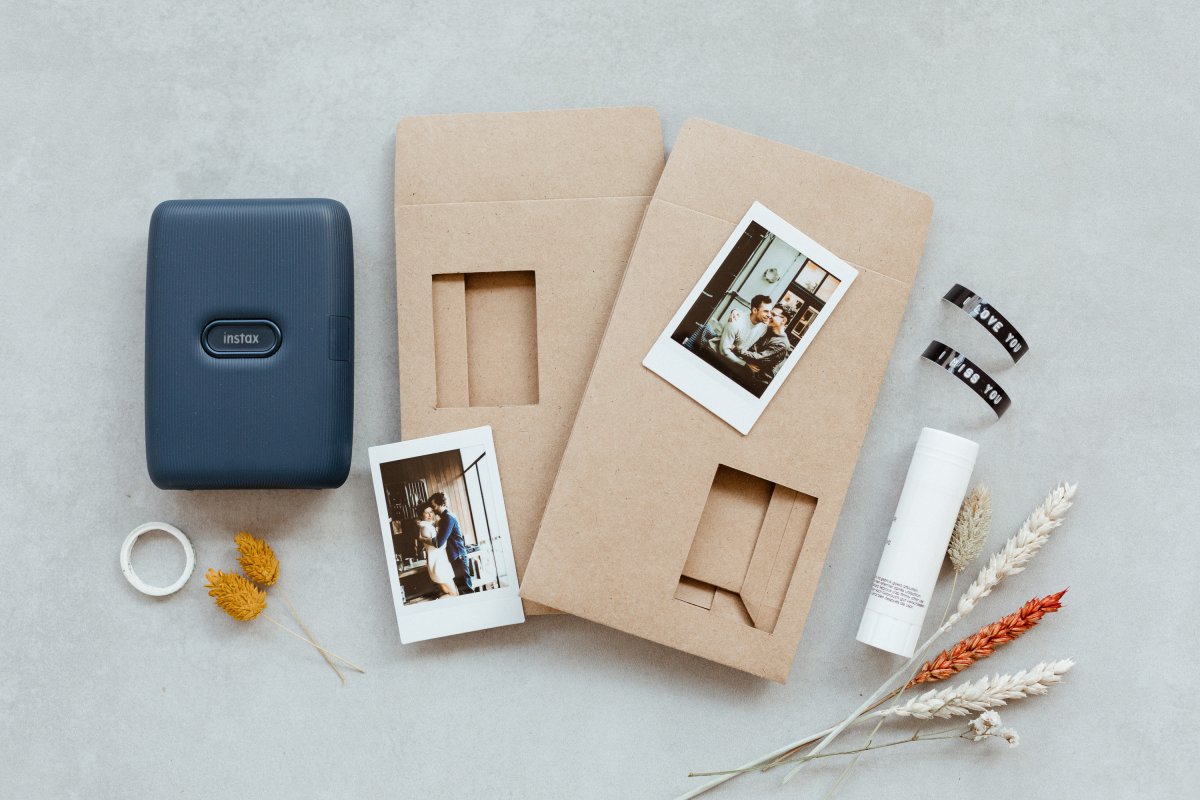 Step 5
Stick the labels or stickers on the opposite corner of the bag.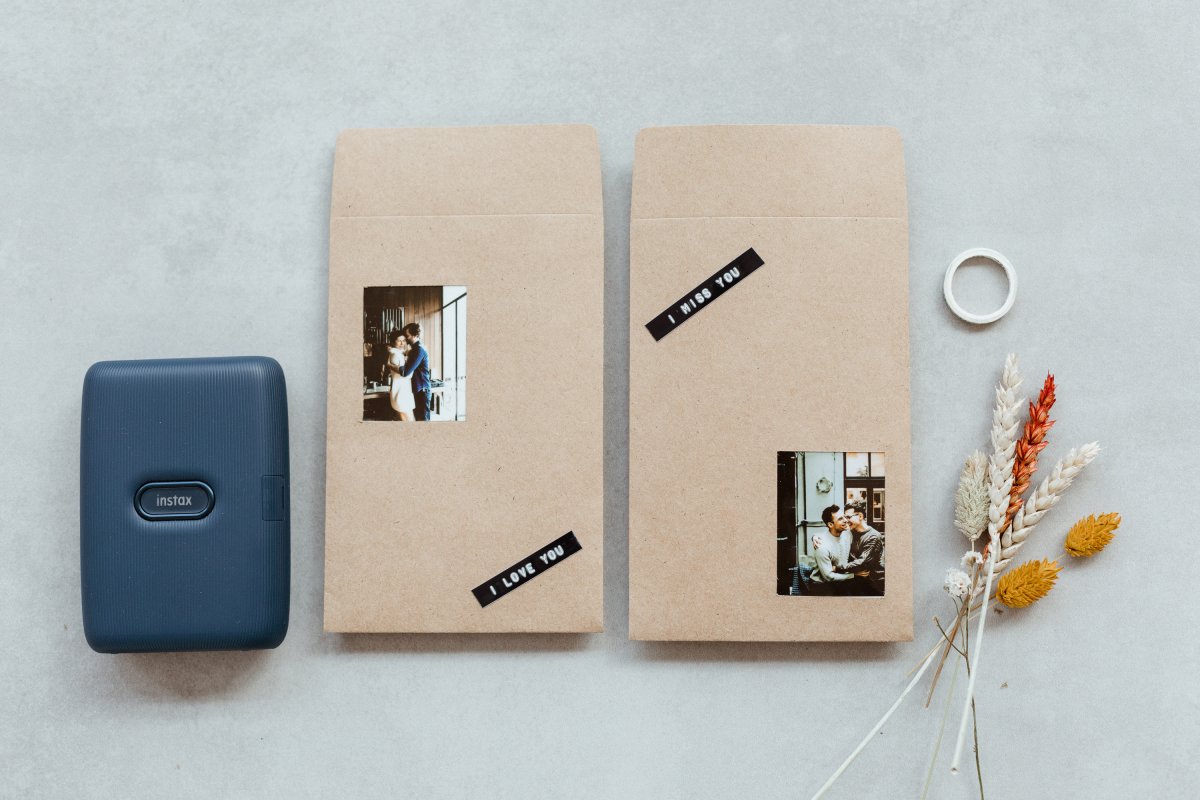 Step 6
Put 3 dried flowers together and attach them to the bag using a Washi tape.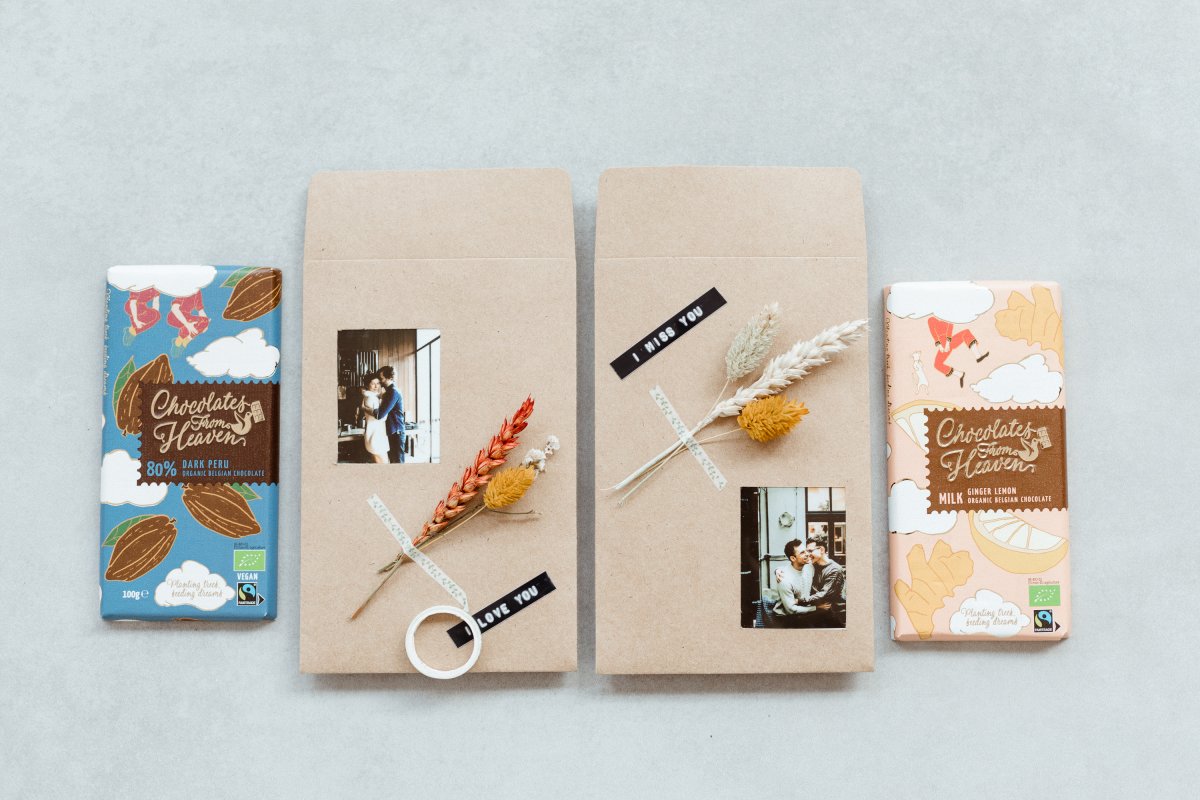 Step 7
Place chocolate inside the bag and close it. Repeat steps for the second packaging.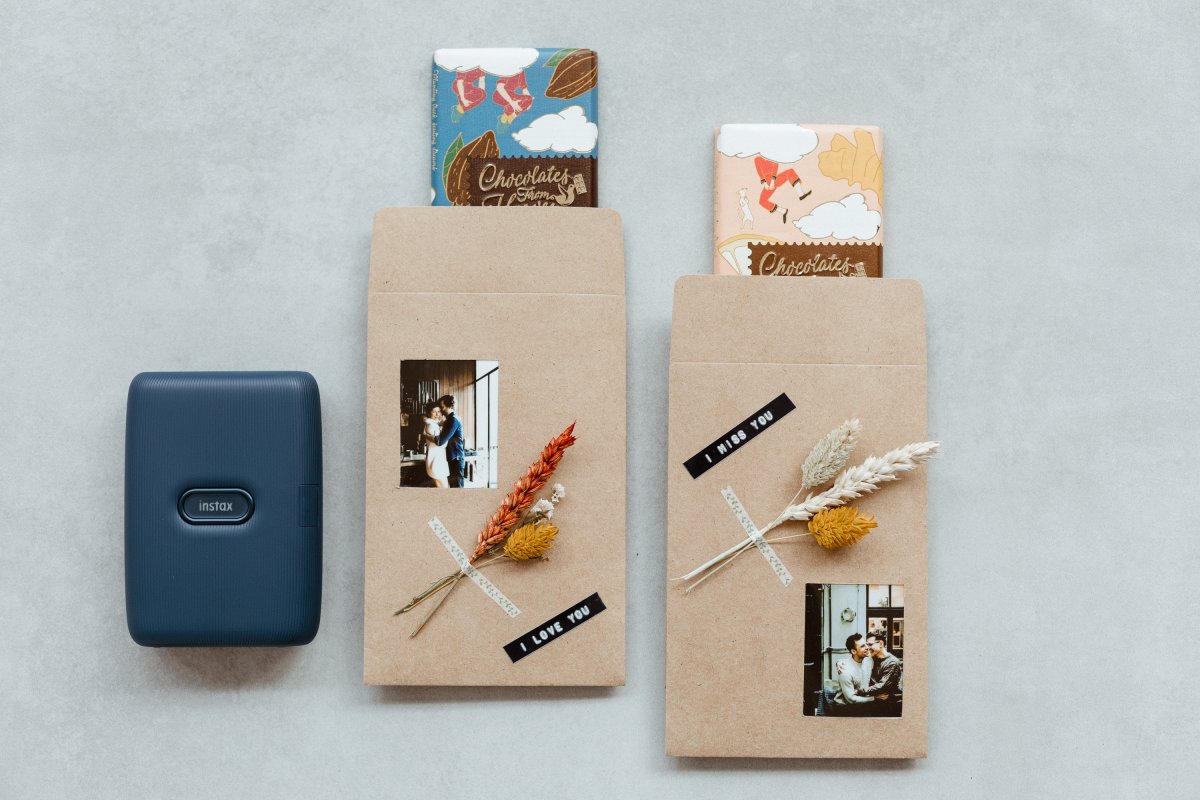 Step 8
Surprise your loved ones with this cute personalised gift!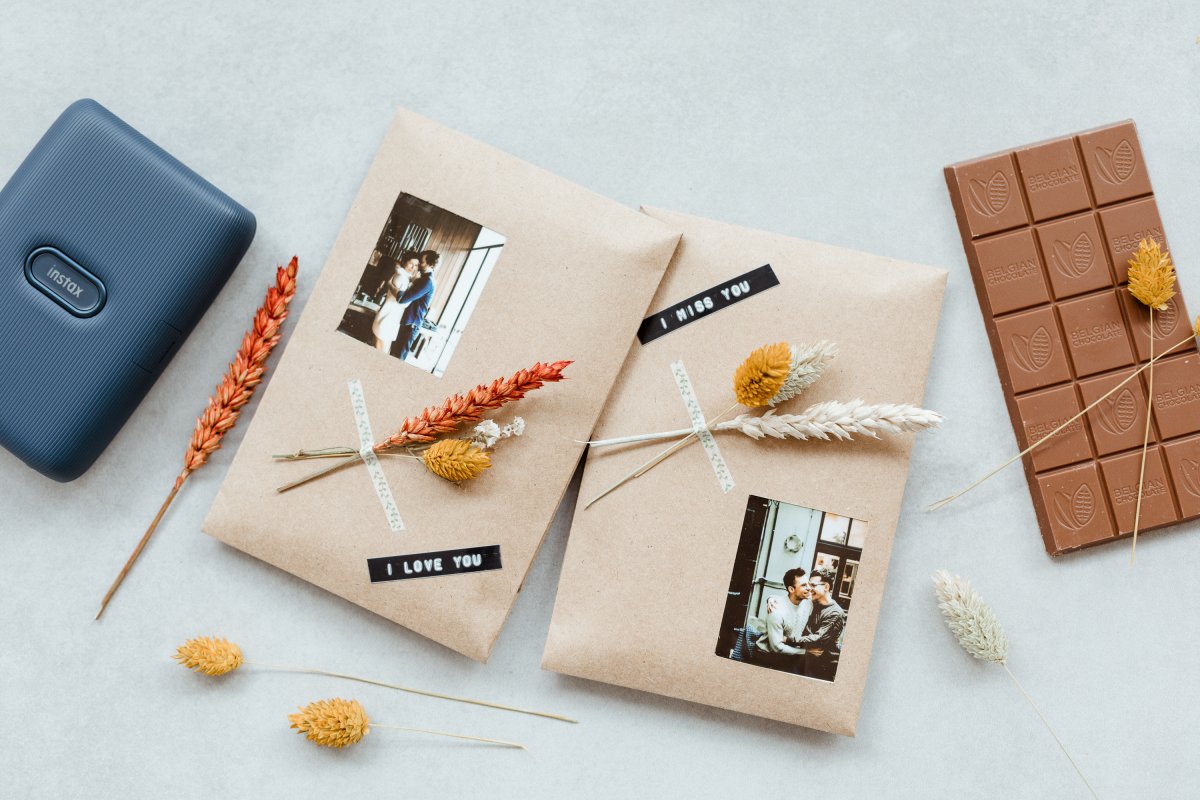 In a creative mood? Click here for more DIY inspo!
DIY made by Marta Majewska.