BBQ box with LiPlay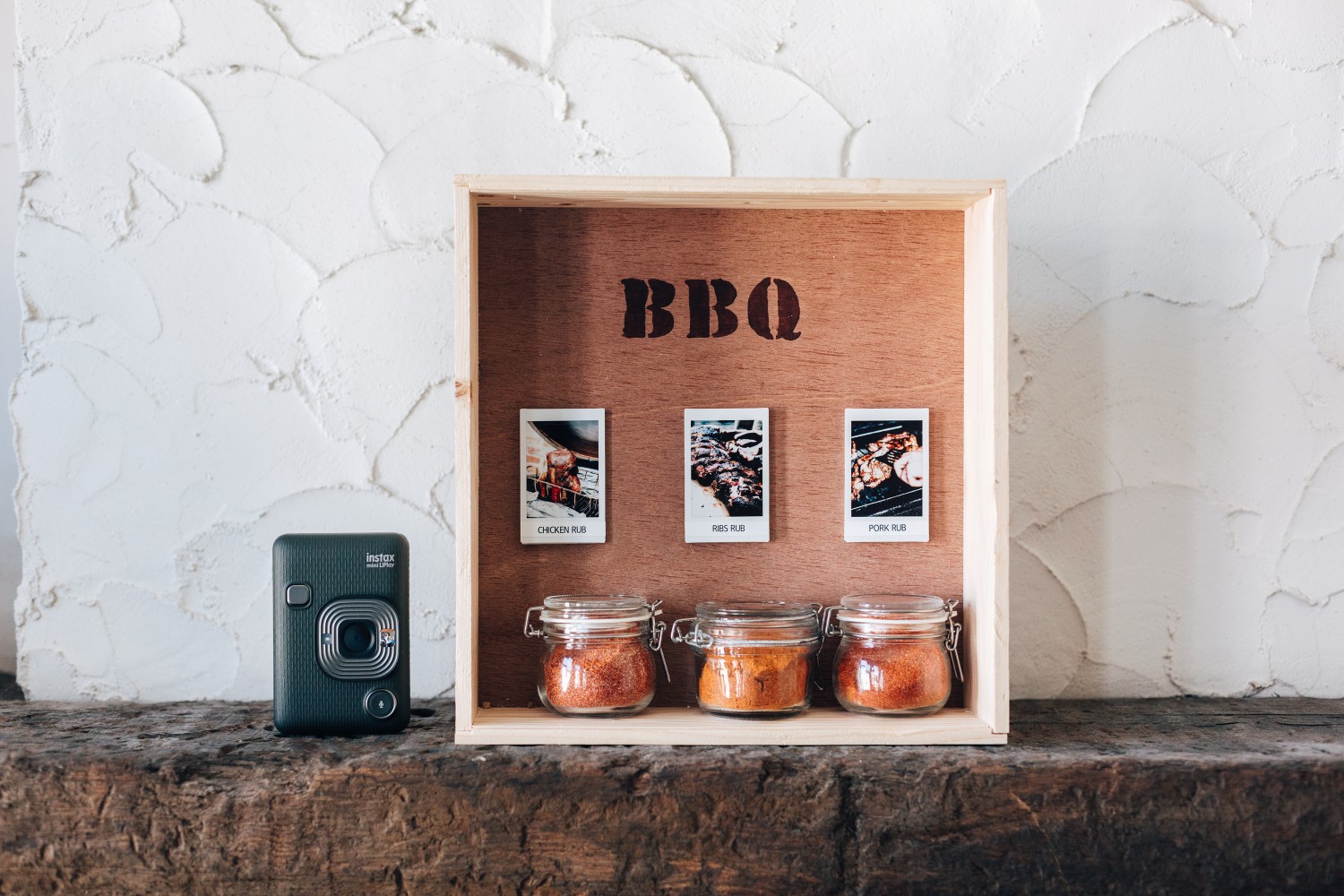 What do you need?
instax mini LiPlay
FUJIFILM Shacolla photo panels for instax
Wooden box / crate (deep enough to put BBQ rub jars on it)
Brown acrylic paint
Paint brush
Letter stencils
Stickers with BBQ rub names or a permanent marker to write the names on photos
3 jars with BBQ rubs (homemade or store-bought, we don't judge ;))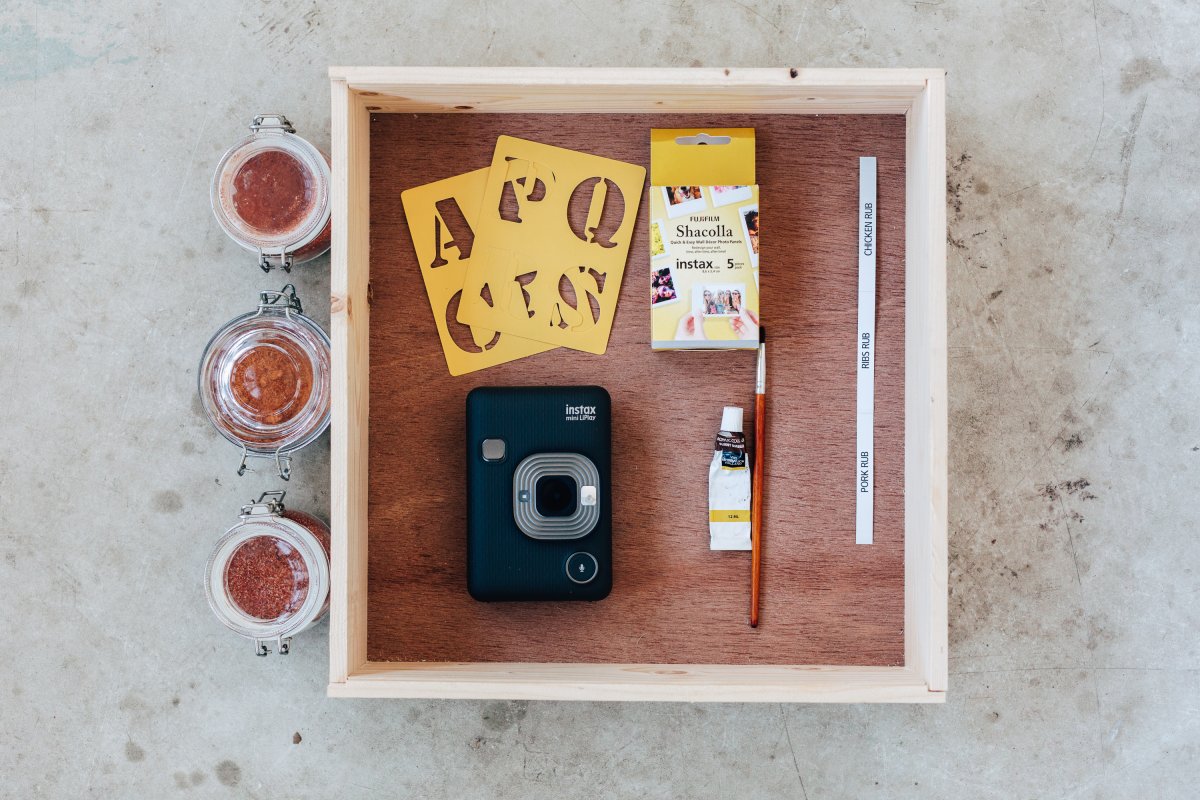 STEP 1
Take photos with your instax mini LiPlay during a BBQ.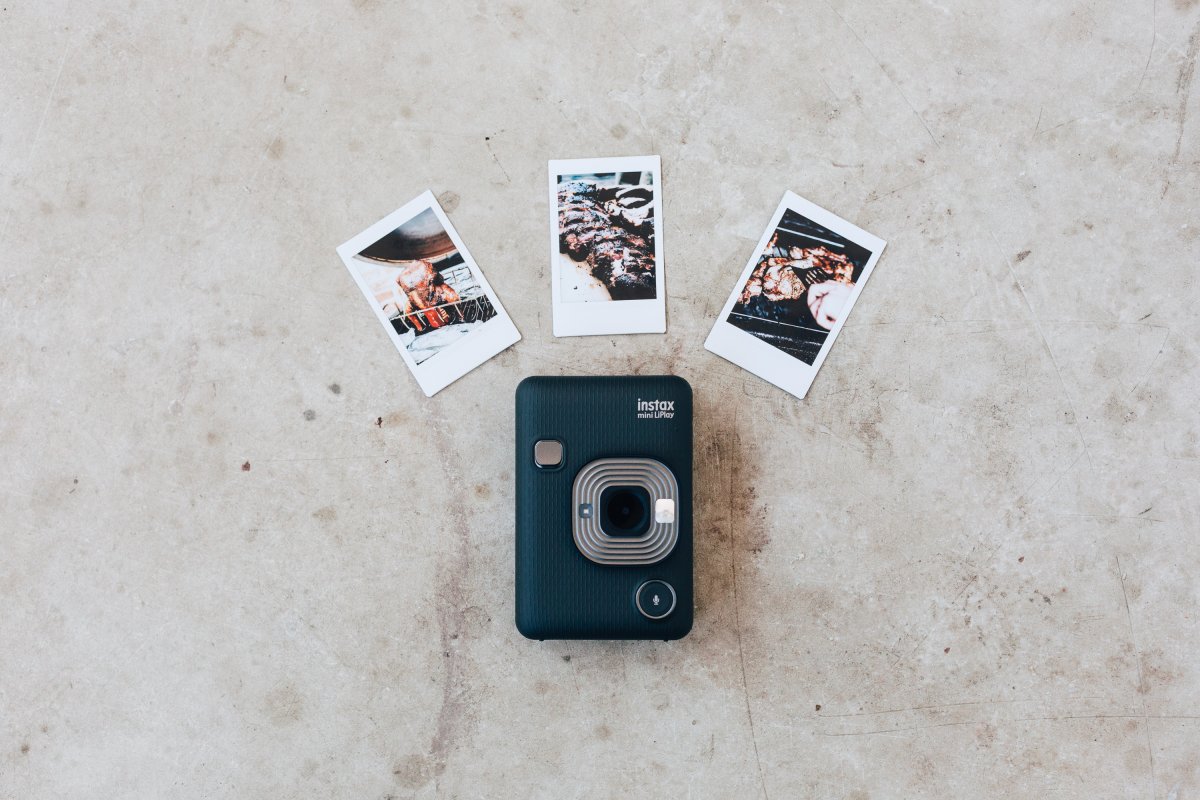 STEP 2
Stick the instant photos on the Shacolla photo panels.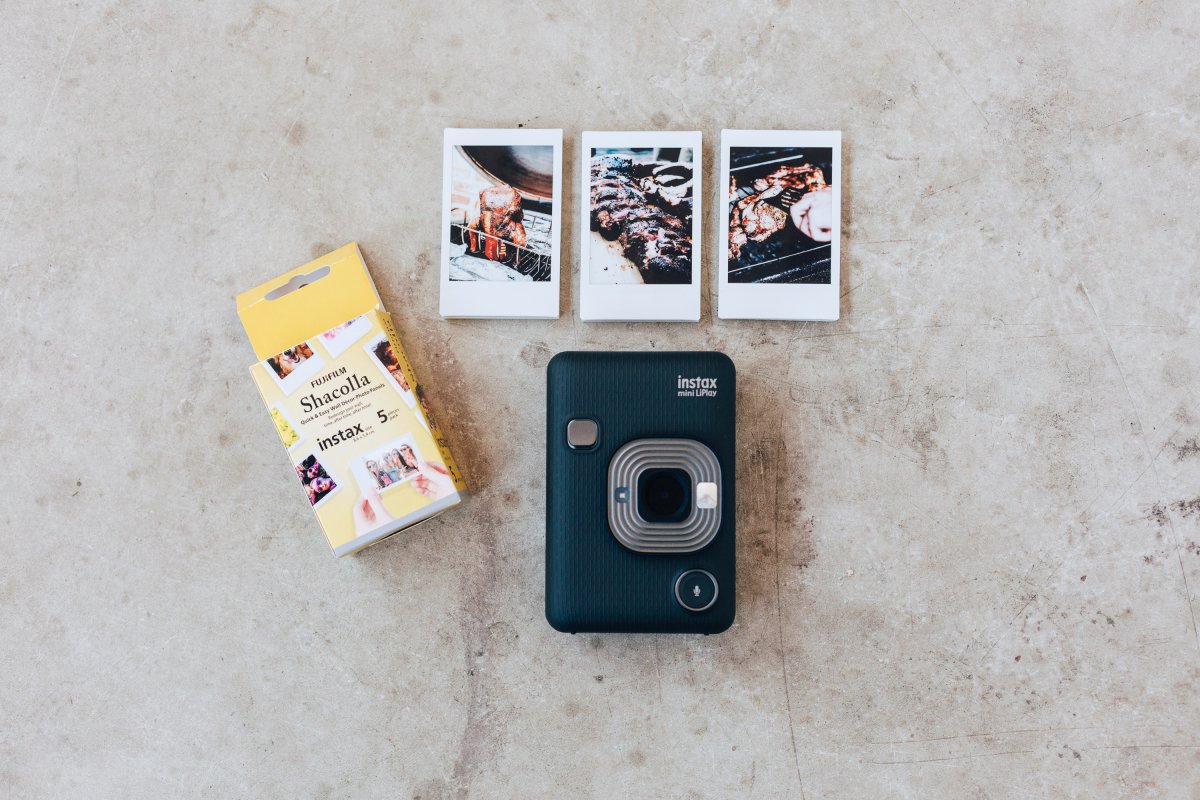 STEP 3
Stick the name of the rubs or write them with a permanent marker.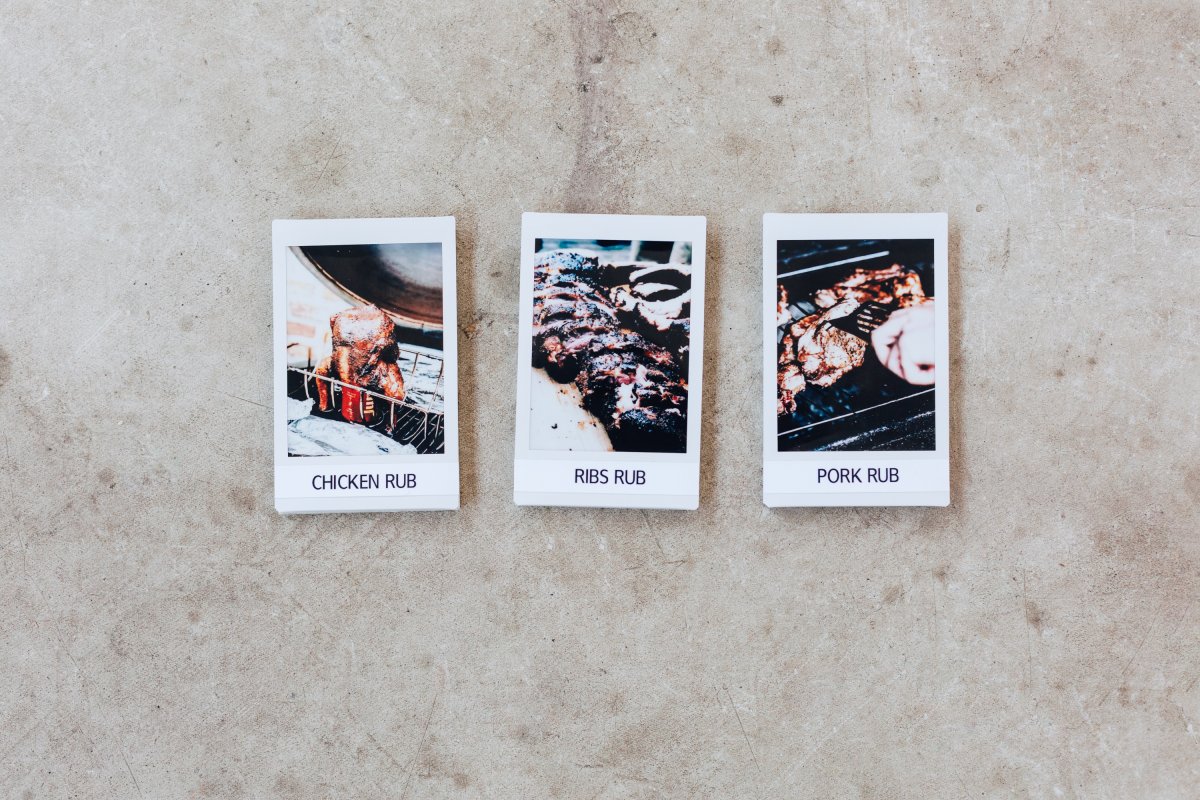 STEP 4
Using the letter stencils, paint the BBQ letters with paint and brush on the inside of the box (top part).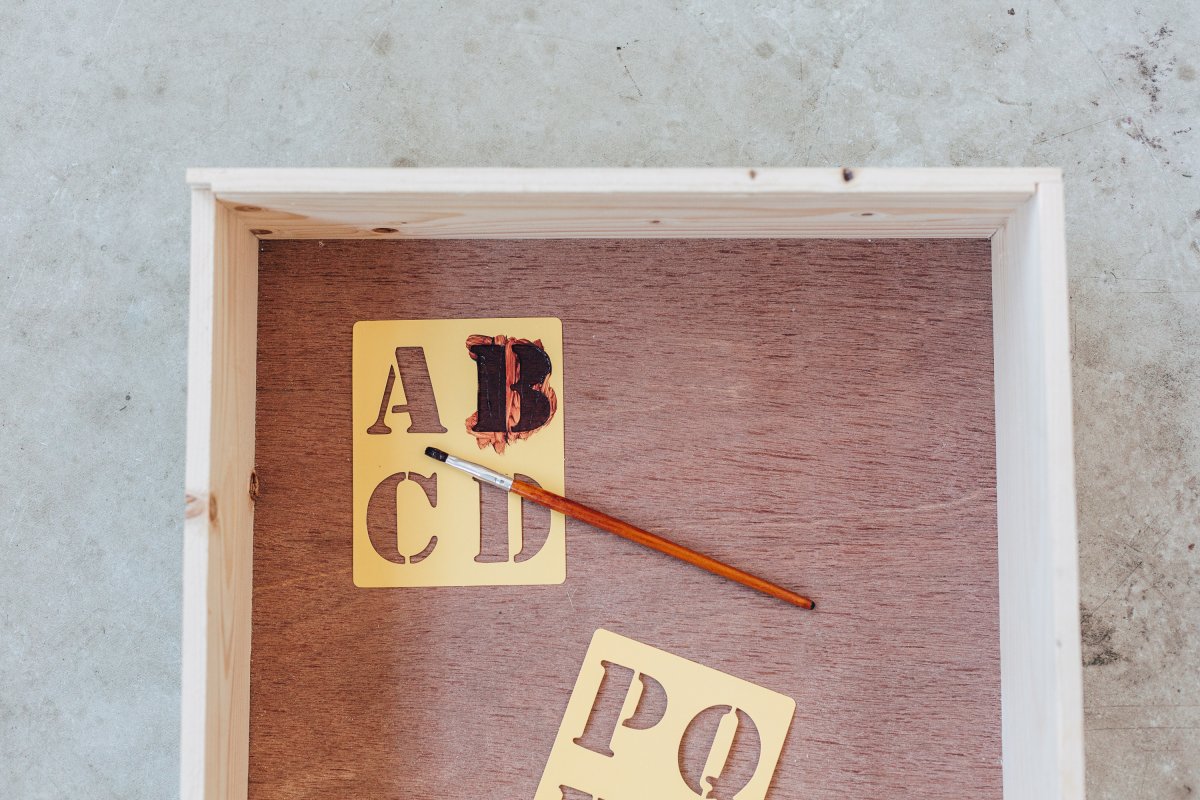 STEP 5
Stick the Shacolla photo panels in the middle.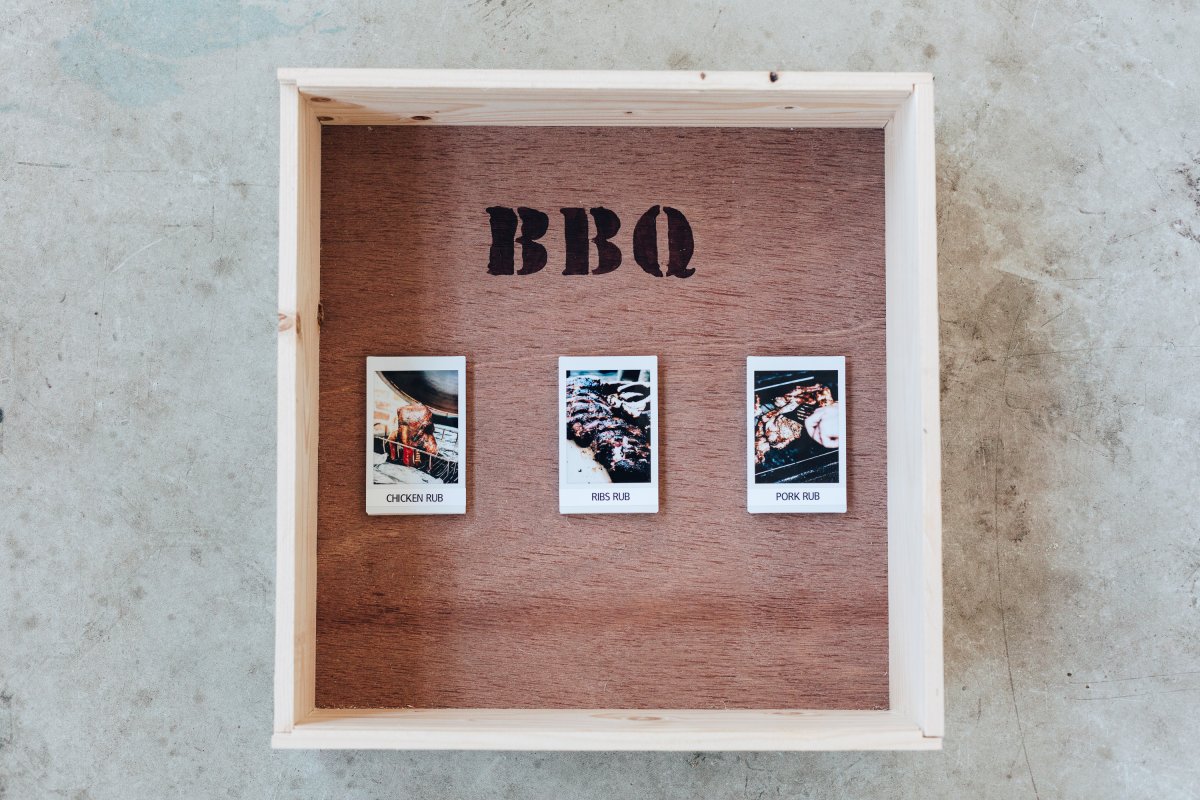 STEP 6
Place the jars on the bottom.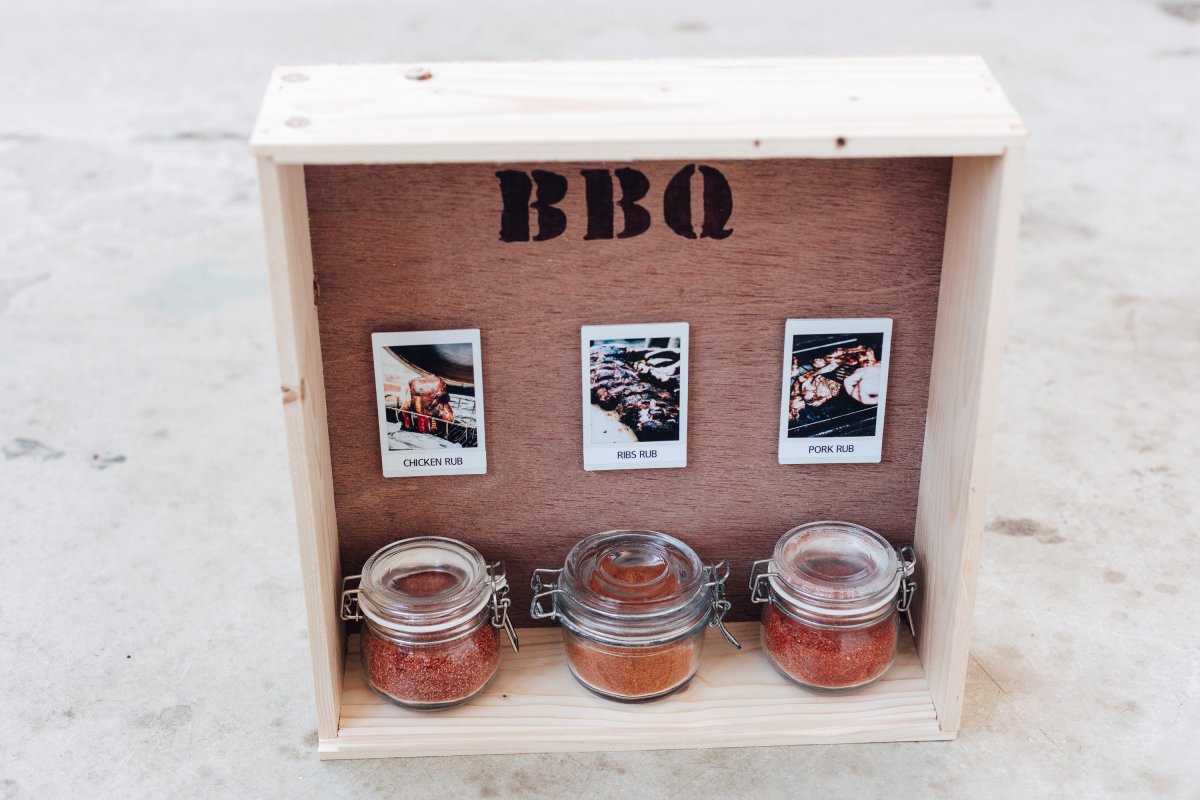 Optional
You can add hangers at the back of the box if you want your dad to hang it in his garage or shed.
Can't get enough of it? Click here for more DIY inspo!